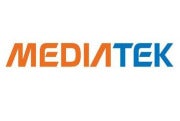 Just in time for the Google I/O developers conference, MediaTek launches its MT6577 dual-core platform, which is developed specifically for sub-$200 Android Ice Cream Sandwich phones. The platform is expected to ship in smartphones in the third quarter of 2012.
The MT6577 chip features a dual-core 1GHZ Cortex-A application processor from ARM, a PowerVR Series5 SGX GPU, MediaTek's own 3G/HSPA modem and, of course, supports Android 4.0. The platform also supports high-definition 1080p video playback, as well as high-resolution displays up to 1280 pixels by 720 pixels.
When we last met with MediaTek back in February, the company showed off its single-core MT6575 platform, which had impressive multimedia capabilities. The MT6577 builds upon its predecessor with faster application and browser performance.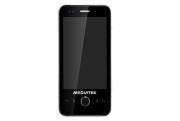 This new platform opens up an opportunity for manufacturers to bring inexpensive, powerful phones to emerging markets. Some of MediaTek's hardware partners include Lenovo, TCL/Alacatel, and a few other Chinese companies.
We pressed the MediaTek product managers last winter on whether or not they would be releasing platforms for tablets. Last we heard, they had no plans, but the fact they're now moving on to manufacturing more powerful chips is promising news for future products.
[Related: Google I/O Keynote LiveBlog]