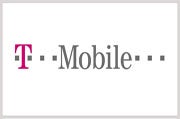 Philipp Humm has resigned as CEO of T-Mobile US, the fourth-largest U.S. mobile operator, and will be replaced by Chief Operating Officer Jim Alling on an interim basis.
Humm will leave T-Mobile USA as well as its parent company, Deutsche Telekom, where he ran the German mobile business before coming to the U.S. He will rejoin his family, who still live in Europe, T-Mobile said Wednesday.
Humm joined T-Mobile USA in May 2010 and became CEO in November of that year. During his tenure at the company's helm, he oversaw its failed merger with AT&T and its emergence after that process. In a press release, Deutsche Telekom Chairman Rene Obermann said Humm had improved the cost situation at T-Mobile. "Now we need someone who can convert initiatives into market-successes," Obermann said.
T-Mobile has 33.4 million subscribers on its GSM and HSPA network and plans to offer LTE service beginning next year. Earlier this week, it announced a plan with Verizon Wireless for a spectrum swap.
Stephen Lawson covers mobile, storage and networking technologies for The IDG News Service. Follow Stephen on Twitter at @sdlawsonmedia. Stephen's e-mail address is stephen_lawson@idg.com