Google announced some key upgrades to its Google+ social network today at the Google I/O Conference San Francisco–a new version optimized for tablets and a new events app. Google had announced its new Nexus 7 tablet just minutes earlier.
The new tablet version of Google+ includes the following features:
Tablet-specific design, featuring a content stream that styles content based on popularity, type and orientation
A Hangouts feature that displays the images of the person it detects is talking
Crisper text and tablet-optimized photos
Easily-tappable actions
The tablet version of Google+ is available now for Android, and will soon become available for the iPad, Google says.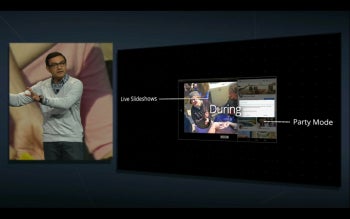 Additional new upgrades were focused on a new events app, called Google+ Events, which aims to engage with the user before, during and after the event takes place.
The new app integrates with Google Calendar so that all events that you create or plan to attend show up on your calendar.
When hosting an event, you can use the app to create fancy, animated invites to make your friends feel special, Google says.
At the event, all guests who have the "party mode" turned on in the app can automatically send photos from their phones to a common event presentation site. You can see these shots in a slideshow during the event, or view them–sorted by popularity or by photographer–at the event presentation site after the event is over.
Stay tuned for more from Google I/O 2012.