Google's Chrome browser now claims 310 million active users, the company announced at its I/O developer's conference this week, nearly doubling the number it had at this time last year.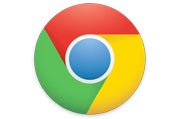 In the upcoming months, however, that's likely to increase even faster thanks to the browser's official arrival on Android and iOS.
Not only did Google roll out the first stable version its popular browser for the Android mobile platform this week–taking it out of beta at last–but on Thursday it unveiled a version for the iPhone and iPad as well.
Tweaked for Tablets
On the Android side, Chrome 18.0.1025123 includes "important stability and performance fixes since the last beta," according to the official announcement from Group Product Manager Srikanth Rajagopalan. Also incorporated in the release are "some minor UI adjustments, especially for tablets," Rajagopalan added.
Though the software will apparently be included in Android 4.1, or "Jelly Bean," this current release requires at least Android 4.0 "Ice Cream Sandwich."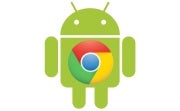 Chrome for Android is now available as a free download on Google Play and in the Google Play Store on mobile devices.
Flash Player on Linux
Users of Apple iOS devices, meanwhile, are also getting a version of Chrome of their very own at long last.
Brian Rakowski, vice president of Google's Chrome division, reportedly announced on Thursday at I/O the new version for iPhone and iPad, with the software due to be available later today.
Chrome for iPhone and iPad will apparently require iOS 4.3 or later and will support Chrome's sync capabilities.
Rounding out this Chrome-heavy week, meanwhile, Google on Tuesday updated the desktop release of Chrome to version 20, which not only includes numerous security fixes but also is particularly notable for adding the latest version of Adobe's Flash Player on Linux using the new cross-platform Pepper API.