The Digital Archery contest, devised by ICANN to determine which gTLD applications would be handled first, was canceled on Thursday, the chair of the gTLD Program Committee announced during the ICANN 44 summit in Prague. No alternative was announced.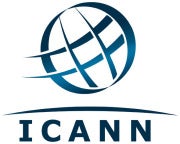 The Internet Corporation for Assigned Names and Numbers (ICANN) was planning to use a Digital Archery contest to decide which application for a new Generic Top Level Domains (gTLDs) such as ".sex" or ".news" would be evaluated first. There were over 1,900 gTLD applications that ICANN planned to handle three batches of about 500 at a time. With each batch evaluation taking approximately 5 months, companies in the first batch would have a potential head-start launching their gTLD.
The chosen method to decide which application would be handled first consisted of an online archery contest where applicants had to shoot their digital arrow as close as they could to the bulls eye of a time stamp called Digital Archery. After applicants complained that they experienced unexpected results and reported network latency issues, ICANN decided to suspend the program last weekend.
Digital Archery was completely canceled on Thursday by Cherine Chalaby, chair of the gTLD Program Committee. But while his announcement was met by a round of applause, the committee failed to provide an alternative process to evaluate the gTLD applications. "We will not make a decision in Prague but will take all of the ideas into account and build a roadmap," Chalaby said, adding that the roadmap will detail the next steps and timelines as well as assess implications to applicants and the risk to the program.
ICANN will open an applicant comments process, giving the community an opportunity to provide input, Chalaby said. The committee will set up a call in approximately three weeks to discuss the outcome, he added. "We will evaluate all applications and move them to the next phase as soon as practical," Chalaby promised.
Without an alternative to the Digital Archery program, the applicants are left in doubt as to what will happen to their applications.
"Still got questions? So do we. So do other members of the ICANN community, including the Board itself," commented FairWinds partners, an internet strategy consulting firm present at the ICANN summit in Prague, in a blog post. The firm expressed the hope that ICANN will be able to clarify "some lingering confusion" about how long the initial evaluation will take after the three weeks are up, adding that "a whole host of other questions" should also be addressed.
"Digital Archery might be dead, but applicants' curiosity most definitely is not," they emphasized.
Besides issues about the batching process, money issues were raised at the summit. Applicants were required to pay a US$5,000 deposit fee per requested application slot when they registered, and would eventually have to pay an $185,000 evaluation fee for each approved application, according to ICANN.
Applicants stated that ICANN was not the owner of the money of the application funds it received, and asked when they could get their money back.
"I am sad to tell you we are not giving you the money back," ICANN's chair of the board Steve Crocker said, adding that it is too early in the application process to consider exactly what the actions are going to be. There are too many risks and uncertainties, he said, adding that when ICANN has a better picture of the financial situation the organization would consider, consult and report about the money issues raised.
Loek covers all things tech for the IDG News Service. Follow him on Twitter at @loekessers or email tips and comments to loek_essers@idg.com.