Reader Barry is running Windows 7 Professional. Out of the blue, his system started displaying generic icons for various files and folders.
Thankfully, he was kind enough to include a screenshot, which is invaluable in troubleshooting problems like this: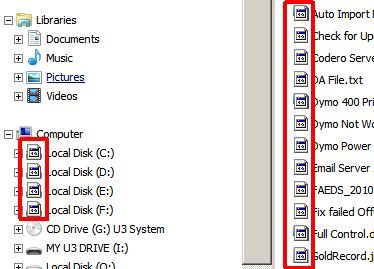 Although some icons are still rendering correctly, like those representing Windows' Libraries, others — for things like drives and documents — obviously aren't right.
What's the problem? Most likely, Windows' icon cache has somehow gotten corrupted.
What's the solution? You can fix this with a series of command-line instructions, but over at The Windows Club, there's a simple batch file that automatically rebuilds the Windows icon cache.
Word of warning: that page is rife with ads, making it darn near impossible to know where to click to actually download the utility. In fact, be sure not to click the big blue Download button. The one you do want to click looks like this:

Once you've unzipped and run the file, it couldn't be easier to use: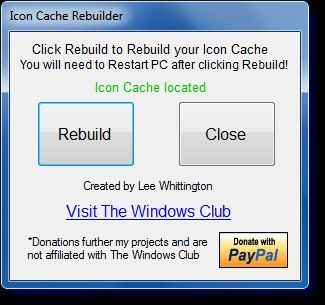 Just click Rebuild, wait for the tool to finish, then reboot. All your icons should be back to normal.
Contributing Editor Rick Broida writes about business and consumer technology. Ask for help with your PC hassles at hasslefree@pcworld.com, or try the treasure trove of helpful folks in the PC World Community Forums. Sign up to have the Hassle-Free PC newsletter e-mailed to you each week.