With all the attention that tends to get heaped on Linux distributions like Ubuntu, Mint, and Fedora, it can be easy to forget about all the many other worthy contenders out there offering users a world of free choice.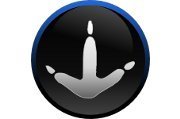 Sabayon Linux is one of those lesser-known contenders that has nevertheless attracted a significant following of its own over the years.
I wrote about the release of Sabayon 8 back in February, but earlier this month the project launched a brand-new update with some notable new features, including a choice of what it calls three "tier-1" flavors.
Ready for a look? Here are some of the highlights of this new release.
1. Three Desktop Options
Sabayon 9 is available in three flavors, each offering a different desktop environment. GNOME 3.2.3, KDE 4.8.3, and the lightweight Xfce 4.10 are the options available in this release, giving users a nice range of alternatives.
2. A New Application Browser
Replacing Sulfur as the default GUI on the Entropy package manager, meanwhile, is Rigo, a new, minimalistic "Application Browser" user interface. "Rigo is a search-based, modern, modular, and scalable application for browsing Sabayon packages," the project team explains in the official Sabayon 9 announcement. "It includes 99 percent of the features people are supposed to find in a tool that can be used to find, update, and remove applications, but the team is not done yet."
3. A Hardened Gentoo Profile
Sabayon Linux is based on Gentoo, a distribution typically targeting advanced users, and Sabayon 9 adds the Hardened Gentoo profile, which offers extra security. "A lot of effort has been put into securing the base system packages," the developers say. A hardened kernel, meanwhile, could arrive in the near future, they add.
4. Linux 3.4
Speaking of the kernel, Sabayon 9 includes an upgrade to the recently released Linux 3.4 kernel. The 32-bit x86 version, meanwhile, now includes a PAE (Physical Address Extension) kernel "to allow systems stuck with this ancient architecture to support more than 4GB of RAM," the project team explains.
5. Updates and Fixes
Last but not least, LibreOffice has been updated to version 3.5.3 in Sabayon 9, which also incorporates numerous bug fixes since the last version's release.
Currently at No. 14 on the DistroWatch page-hit rankings list, Sabayon 9 is available as a free download from the project site.