Apple's reported decision to pay off the financially troubled Chinese company that claims it owns the iPad name could embolden trademark trolls looking to make a quick buck in the future off the richest company in the world.
One reason that it took so long to settle the dispute between Apple and Proview, the Chinese company that claims ownership of the iPad name, has been a concern by the Cupertino company of setting a precedent that would encourage similar lawsuits against it in the future, according to some legal experts.
Moreover, the settlement could be seen as setting a floor on what Apple's willing to pay for clean access to a trademark. If a company has a name that Apple wants, for instance, will the starting point for negotiations on the sale be $60 million — the reported settlement sum in the Proview case?
Admittedly, Apple was well aware of the perils of purchasing intellectual property when you have deep pockets before it got tangled up with Proview. Indeed, that awareness is at the heart of the Proview lawsuit.
Apple hid behind a proxy when it purchased the iPad name from a European broker that it believed had worldwide rights to the property. Doing business through a proxy is a common business practice, especially in real estate, where a buyer's name could inflate the price of a deal. If Donald Trump made an offer to buy your house, for example, you might be inclined to set a higher asking price for it than if Mary from Re/Max made an offer.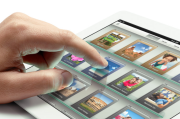 While $60 million isn't chicken feed, it's a far cry from the $2 billion Proview originally asked for the name, and a tad north of Apple's original offer $16 million to settle the lawsuit. Apple purchased the iPad name from the European broker in 2009 for $55,000. So you can see what a difference purchasing through a proxy can make.
Whatever the future consequences of the Proview settlement, it will clear the way for iPad sales in China, one of Apple's largest markets, and avoid embarrassing images like those appearing in February showing Chinese law enforcement officials seizing iPads in stores.
Follow freelance technology writer John P. Mello Jr. and Today@PCWorld on Twitter.