Sony has agreed to acquire Gaikai for roughly $380 million, becoming the first big video game company to snatch up a cloud gaming service.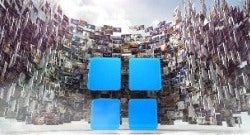 Gaikai, like its rival OnLive, streams video games from remote servers, which perform all the heavy-duty processing before sending compressed audio and video back to the user. This allows users to play high-end games from devices with weaker processors, such as connected TVs and tablets.
As with most tech acquisitions, Sony and Gaikai aren't revealing any concrete plans yet. But we can certainly speculate on what will happen. Here are five possible outcomes from Sony's acquisition of Gaikai:
Backward Compatibility Forever
Shortly before E3, Sony was expected to announce a partnership with Gaikai that would allow the Playstation 3 and PSVita to stream Playstation 2 games. At the time, Gaikai CEO David Perry denied the rumor, but now it seems likely.
Looking ahead, Gaikai's streaming service could ensure perpetual backward compatibility, because Sony can add compatibility on the server side instead of building it into future hardware.
The Beginning of the End of Playstation Hardware
Dedicated video game consoles aren't imminently doomed, but they face increased competition from tiny, low cost set-top boxes, such as Apple TV and Roku. Gaikai gives Sony an escape route if those small boxes become a serious threat.
I don't think Gaikai means the death of Playstation 4, as some have suggested, but it will allow Sony to offer a cheap living set-top box that can still play high-end games, much like OnLive does now.
No More Hardware Cycle
Server-side processing doesn't just allow Sony to sell cheaper hardware to consumers. It also allows Sony to upgrade graphics quality and processing power incrementally, on its own, so users don't have to reinvest in new hardware.
In other words, it's an escape from the risky business of the console cycle. You need only to look at Nintendo's Wii U–an interesting device, but one that could very well flop–to see why a backup plan is desirable.
A New Direction for Playstation Mobile
Sony's been trying to establish a mobile presence since early 2011, when the company announced Playstation Suite for Android devices. Since then, Sony hasn't done much with the service — now dubbed Playstation Mobile — besides offering a handful of original Playstation games.
Gaikai will enable Sony to offer the latest Playstation games on any mobile device and on the PSVita. And for players who insist on physical buttons, it's not hard to imagine Sony selling a Playstation controller that works with Android phones and tablets.
Or, Sony Ruins Everything
Although it's fun to be optimistic, big acquisitions don't always work out for the best. Sony will have to make major investments in Gaikai's service to keep the servers running and up to date, and will also have to aggressively make deals with other companies so the service can be ubiquitous.
But right now, Sony is struggling to return to profitability. Acquiring Gaikai could be a brilliant move, but only if Sony stays committed through these tough times.
Follow Jared on Twitter, Facebook, or Google+ and follow Today@PCWorld on Twitter for even more tech news and commentary.