Facebook is working to clean up the mess after it decided to hide e-mail addresses besides its own @facebook.com e-mail from users' profiles. The switch happened last week, and those who sync their contacts with Facebook soon found that all their friends' e-mail addresses were missing — only to be replaced by @facebook.com addresses.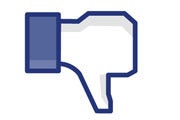 In an effort to make its own e-mail services more visible, the social network had hid real e-mail addresses and replaced them by default with @facebook.com accounts, which contain your Facebook username before the @. The switch had an unexpected effect — messages were not delivered to the @facebook.com inboxes properly. Needless to say, that caused outrage among users.
There is a quick fix to reverse this change for your Timeline.
Fix is on the Way
Facebook says it is now working to fix the issue that resulted in the e-mail syncing anomalies. It appears contact synchronization with Facebook is performed through an API, which Facebook says it is pulling the primary e-mail address associated with an account — but for certain devices (including older Android phones and those running iOS 6 beta with Facebook integration), only the last e-mail address added to the account was being pulled, in this case the @facebook.com address.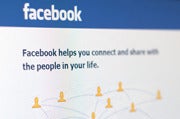 Facebook is not backtracking on the default change to the @facebook.com e-mail address on your profile page though, so you need to make sure that you have followed these steps, so when your friends sync their contacts with Facebook, they will pull your default e-mail address of your choosing, not the @facebook.com one. If you decide to use the latter, you need to make sure you specified in account settings that anyone can send you messages on the Facebook address, otherwise they will be put in your Messages/Other folder, or won't reach you at all.
Follow Daniel Ionescu and Today @ PCWorld on Twitter