Google's purge of its tired and least-popular services continues. After closing or combining about 30 offerings since last year's "fall spring-clean," the search giant today announced plans to retire 5 more services that are either redundant or largely ignored by Google's vast user base.
The features slated for the chopping block include:
iGoogle: Google's browser desktop is archaic in today's app-based world. "We originally launched iGoogle in 2005 before anyone could fully imagine the ways that today's web and mobile apps would put personalized, real-time information at your fingertips," writes Matt Eichner, Google's general manager for global enterprise search, in a Tuesday blog post. The service closes on November 1, 2013, which gives iGoogle users a generous 16 months to export their data.
Google Video: Ever since Google bought YouTube in October 2006, its eponymous (and redundant) video service has idled like an unnecessary appendage. Google Video stopped taking uploads two years ago, and Google will soon move the service's hosted clips to YouTube. Users have until August 20 to delete, download, or migrate their Google Video content.
Symbian Search App: The Symbian OS is pretty much history now that Nokia is switching its smartphones to Microsoft's Windows Phone platform. So it comes as no surprise that Google is shuttering its search app for Symbian users.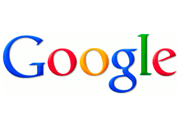 Google Talk Chatback: This outdated feature allows websites to embed a Google Talk widget so that they could chat with their visitors. Google wants sites to use its recently-acquired Meebo bar instead.
Google Mini: This offering for Google's enterprise search customers debuted in 2005 and is closing July 31. It capabilities are better handled by Google Search Appliance, Google Site Search, and Google Commerce Search, the company says.
"Closing products always involves tough choices, but we do think very hard about each decision and its implications for our users," writes Eichner.
Do you use any of the soon-to-be-cancelled Google services? And if so, will you miss them?
Contact Jeff Bertolucci at Today@PCWorld, Twitter (@jbertolucci) or jbertolucci.blogspot.com.