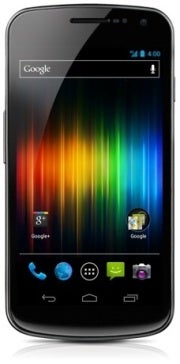 Google and Samsung, the manufacturer of the Galaxy Nexus Android smartphone, are working together on a software patch that will allow sales of the Google flagship smartphone to resume, the company told All Things D.
This action is prompted by Google's pull of the Galaxy Nexus from the Google Play store after the phone was banned from sale due to an injunction filed by Apple.
The Galaxy Nexus is the latest victim in the legal fight between Apple and Android manufacturers over patent infringements. Previously Apple's lawyers targeted HTC phones and sales of the Galaxy S III smartphone, with limited success.
But now a judge has rejected Samsung's stay on the injunction over alleged patent infringements, so the company has to find another way around bringing Google's smartphone back into customers' hands.
Patent Wars
The injunction on sales of the Galaxy Nexus is based on a patent relating to universal search on the phone, among three other patents, including slide to unlock, and word recommendations and auto correct. Google and Samsung are working on a software update, although the companies plan to argue in court that universal search on phones pre-dates Apple's patent.
The software update will be rolled out to all Galaxy Nexus devices in the United States regardless or carrier, The Verge details. This will basically reduce the capabilities of the search bar on the home screen, limiting the results to just those from the Web. This would also mean that apps, emails, music, and so on will not appear in the results from the search bar, while voice search will be confined to Web results as well.
As the legal proceedings continue and the software update for the Galaxy Nexus is on the way, Google expects the Galaxy Nexus to go back on sale starting next week.
Follow Daniel Ionescu and Today @ PCWorld on Twitter