Although the next version of Google's mobile operating system, Android 4.1 (Jelly Bean), is expected to go live later this month, there will be a lag, as usual, between release time and when you might see the OS on your Android device.
That's because the handset makers, not Google, determine when to allow upgrades to their smartphones. The arrangement is supposed to foster innovation, but it also fosters frustration among users who can't get the latest version of Android in a timely manner–or in some cases, at all. It has also fostered a fragmented ecosystem that's vulnerable to attacks by hackers.
Aware of the "instant gratification" problem with Android, Google made a move to address it at last week's I/O developers conference with the release of a Platform Development Kit (PDK) for its OEMs. The kit does for hardware makers what a Software Development Kit (SDK) does for software writers.
However, even if PDKs speed up the adoption process, they aren't likely to have much impact on the initial release of Jelly Bean. Android 4.2 or even 5.0 may be released before many users see Jelly Bean–if they ever do. After all, Jelly Bean's predecessor, Ice Cream Sandwich, introduced in October 2011, is currently on only 10 percent of Android devices.
Which Phones Will Get Android 4.1?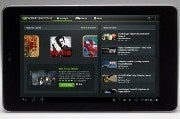 Nevertheless, some Android devices will have Jelly Bean out of the gate. Google-branded phones–the Nexus S and Galaxy Nexus–will have it, as will the company's new tablet, the Nexus 7, made by Asus.
Motorola's Xoom tablet will have the new version of the OS, too. The company hasn't made any statements about when Jelly Bean might arrive on its smartphones, such as the Razr; but now that the company's mobile division is part of Google, it is likely to adopt Jelly Bean sooner rather than later. Google completed its $12.5 billion purchase of Motorola's mobile business in May.
Samsung, which makes the Nexus phones for Google, will probably be quick to bring Jelly Bean to some of its phone models, especially its hot new Galaxy S III. In a statement to Pocket-lint, the Korean handset maker said that it will "soon" announce devices that it deems suitable for Jelly Bean.
As for handset makers HTC, Sony Mobile (formerly Sony Ericsson), and LG, Pocket-lint predicts that Jelly Bean will not arrive on their hardware anytime soon. LG acknowledged to the website that it is too busy trying to implement Ice Cream Sandwich (Android 4.0) to put much emphasis on Jelly Bean.
[Read: Android Phones: Which Companies Do the Best Job With Android Updates?]
Patent Problems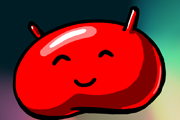 Of course the wild card in Google's grand design for Jelly Bean and future Android rollouts is what will happen in the messy patent lawsuit between Samsung and Apple in California. That litigation has already resulted in Samsung's being barred from selling its Galaxy Tab 10.1 tablet and Galaxy Nexus smartphone in the United States.
Although Google isn't directly involved in the legal wrangle, elements of Android are. An Apple victory in the case could have long-term consequences for Android's development.
Follow freelance technology writer John P. Mello Jr. and Today@PCWorld on Twitter.
Motorola XOOM Family Edition MZ505 Tablet Computer