At a Glance
Expert's Rating
Pros
Easy to use
Good basic features
Cons
Difficult to import existing data in Windows
Our Verdict
Simple, multiple-account, multi-lingual local email client Claws Mail has nice basic features but rough Windows import.
Claws Mail is a great basic email client on its native Linux platform, and the Windows port I looked at is done very nicely. It lacks automatic account configuration à la Outlook, but it supports multiple accounts, filters, and has a threaded view of messages. It's attractively simple, but could use a better way to import existing email and addresses.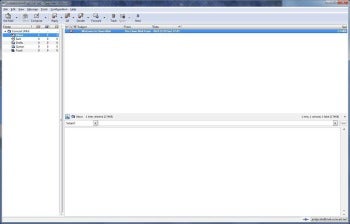 Claws Mail's Linux heritage is the source of the import issues. While the program imports and exports mbox email and LDIF, Pine, and Mutt address formats (Linux types rarely if ever found in Windows), there's no direct import of email from Outlook or Thunderbird. There is, however, a workaround. The ImportExportTools add-on for Thunderbird will export mbox files. Grab it. If you're moving from Outlook, then you can use Thunderbird's own import function then use the add-on. Sadly, Claws Mail imports only one mailbox folder at a time. If you have several hundred folders and 2.5GB of email, as I do, importing is a tedious process.
I found much to like about Claws Mail. I love its simple appearance and the way it properly handles return addresses with multiple accounts, automatically using the address that the email was sent to. Outlook's insistence upon using only the address associated with the server the email was retrieved from drives me nuts and is why I've actively been exploring alternatives.
One function Claws Mail needs is a calendar–or even better, access to my Google calendar as Zimbra Desktop provides. Still, once you've imported your old email, Claws Email's single-minded dedication to the logical approach to handling of electronic post can be addictive.
Note: Claws Email is part of email and encryption package Ggp4win, and that is the name of the file that downloads.
–Jon L. Jacobi