This week's free games don't have much in common, but they all put fun first. Though the games themselves are challenging, they are all designed to create a fun world instead of a serious one. So this weekend enjoy games where cows are secret agents, kid scientists have to fight off enemies with photon guns, and exploring space means shooting everything that gets in your way.
Photon Baby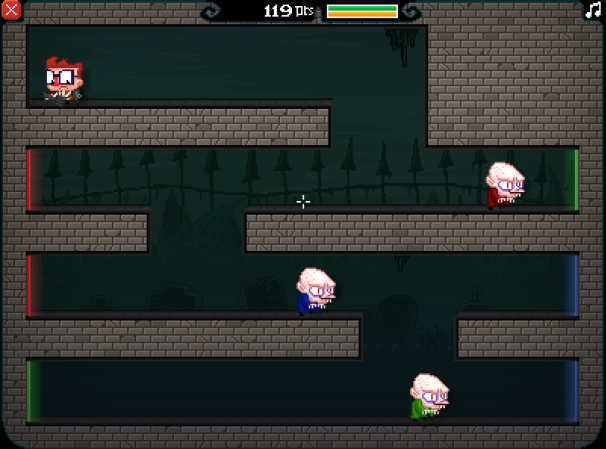 Photon Baby plays a bit like a cross between a platformer and the classic game Breakout. You have to bounce your weapons projectiles off of colored walls to charge them with the energy you need to destroy your foes and rescue your brother. You'll also need to avoid traps along the way, naturally.
Ahoge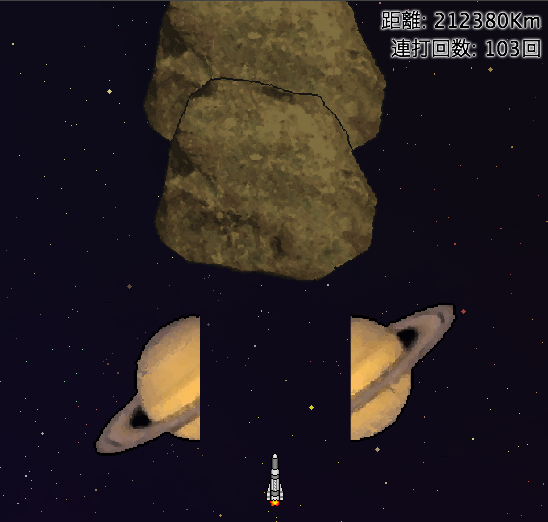 Ahoge is a bizarre little foreign mini-game about the trials of space exploration when it seems like every single object in the solar system has lined up to get in your way. You'll need to use your lasers to crack open every asteroid, moon, and planet that gets in your way as your spaceship constantly hurtles toward danger at ever-increasing speeds. The objective is to get as far as you can before your ship crashes into a celestial body; good luck!
Uddercover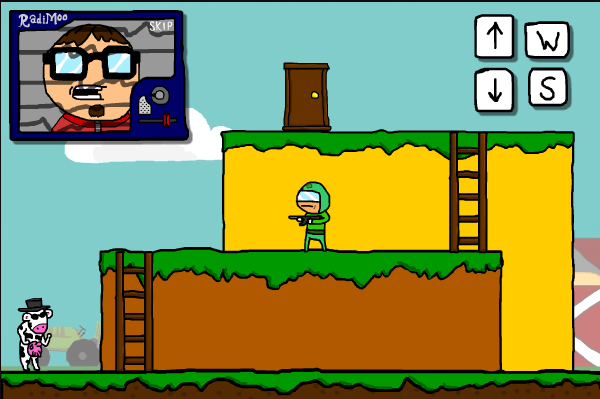 Hoo boy. Okay, in Uddercover you play special agent Udders, and your enemies now know your secret identity. You'll need to sneak past your foes by disguising yourself as a regular cow while distracting them with the rubber ball at your disposal; your mission is always to make it to the end of the level without being spotted. Of course, I mean spotted by your enemies; as a cow, you're always spotted.