There's no shortage of software out there designed to help foster collaboration in businesses large and small, but this past week a key open source contender got a major update that makes it particularly worth considering.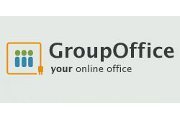 The package is Group-Office, and a major update to version 4.0 was released on Wednesday.
With tools for sharing projects, calendars, files, and e-mail online with co-workers and clients, Group-Office is designed to be not just easy to use but also fully customizable. Here are some of the reasons the software is worth checking out.
A New Document Workflow Module
A project of Dutch Intermesh, Group-Office offers calendar, CRM, email, file-sharing, projects, billing, and synchronization modules.
Now in version 4.0, the software has gained a bunch of new capabilities.
Among the new features, for example, is one that lets users search through the contents of files. Also included are CardDAV support, locking capabilities in the files module, a document workflow module, and ticket groups for better permissions management.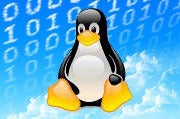 An improved file upload component has been added as well, as have synchronization photo support, synchronization of multiple calendars, and enhancements to the optional billing module that let it create invoices, quotes, and orders in OpenOffice as well as Microsoft Word, and allow it to handle both purchase orders and stock.
A new scanbox module, meanwhile, can handle scanned documents.
A Free and Open Source Option
The community version of Group-Office 4.0 is available on SourceForge as a free download.
The software is available for Linux, BSD, Unix, Mac OS X, and Windows. A paid commercial version with support is also available for 399 euros, and a hosted version starts at 10 euros per month per user.
If you value the many benefits of open source software, this is an option that could be well worth checking out.