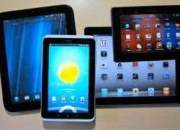 Tablets with 7-inch displays will get their time in the spotlight this fall, as Google, Amazon, Barnes & Noble and possibly Apple fight for holiday shoppers' dollars.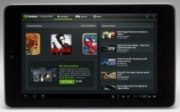 Google has already outed its first content consumption tablet, the Nexus 7, which launches this month for $200 with 8 GB of storage, or $250 with 16 GB. The Nexus 7 includes the latest version of Android, codenamed Jelly Bean, and has an Nvidia Tegra 3 quad-core processor, a 1280-by-800 resolution display and a front-facing camera for video chat.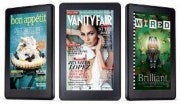 Amazon, meanwhile is expected to refresh its Kindle Fire with the same resolution display as the Nexus 7, according to All Things Digital. It will also reportedly have a built-in camera, and I'll be surprised if Amazon doesn't throw in a faster processor. All Things Digital's sources say the new Kindle Fire will launch late in the third quarter of this year, and if other rumors prove accurate, Amazon may drop the price of the existing Kindle Fire from $200 to $150 when the new model goes on sale.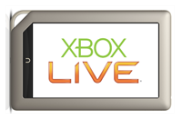 Barnes & Noble will likely get back in the fray as well, though the rumors so far are a bit shakier. Last month, TechCrunch reported that Microsoft and Barnes & Noble were about to announce a small tablet with Xbox streaming features. Instead, Microsoft announced a pair of larger Windows tablets called Surface, but it's possible that a smaller tablet is still on the way, given the company's strategic partnership with Barnes & Noble. We may either see a refresh of Barnes & Noble's Android-based Nook Tablet this year, or something completely different.
All three of these tablets pursue a similar business strategy: Sell at razor-thin profit margins, or maybe even at a loss, and make money on content sales. With the Nexus 7, Google will get buyers started with $25 of credit in the Google Play store and a copy of the movie Transformers: Dark of the Moon, so we may see the competition entice buyers with free content as well.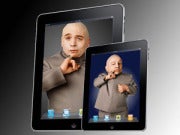 But Apple, whose iPad has dominated the 10-inch tablet market, may be about to enter the small tablet space with a different strategy. Reports from Bloomberg, the Wall Street Journal and elsewhere suggest that Apple will launch an iPad with a 7.8-inch display this year. It will likely be priced high enough for Apple to turn a profit–and, therefore higher than the competition–but the size of Apple's app store may be enough to spoil everyone else's 7-inch tablet party. (Keep in mind, also, that if Apple uses a 4:3 aspect ratio, its tablet would be 40 percent larger than most other 7-inch tablets.)
No matter which company is most successful, it's all good news for consumers who've been waiting for 7-inch tablets to get good. The smaller size isn't new–one of the first Android tablets, Samsung's Galaxy Tab, had a 7-inch display–but until now, the tech specs haven't made for a great experience. That's all changing now, as competition heats up in the one spot where Apple isn't looming large—yet.
Follow Jared on Twitter, Facebook or Google+ for even more tech news and commentary.