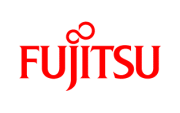 Fujitsu Monday unveiled two devices optimized for Windows 8: the business-friendly Stylistic Q702 slate tablet–which has an optional keyboard dock–and the 13.3-inch Lifebook T902 convertible laptop.
Stylistic Q702: A Dockable Windows Tablet for Professionals
The Fujitsu Stylistic Q702 joins the growing rank of slate tablets with optional keyboard docks (like the popular Android-based Asus Eee Pad Transformer Prime and Samsung Series 5 Hybrid running Windows 8, which we saw recently at the Computex technology show in Taipei).
Besides turning the Stylistic Q702 into a laptop with full keyboard, the dock increases the tablet's battery life to an estimated 9 hours (from the 4.5-hour s provided by the built-in battery) and offers additional expansion ports, including USB, ethernet, and VGA.
The 11.6-inch Stylistic Q702 features the latest IPS (In-Plane Switching) display technology–AH-IPS, or Advanced High Performance IPS–for wide viewing angles and color accuracy. In the sea of tablets and laptops with glossy screens, the Stylistic Q702 also stands out for its anti-glare display, which should make working on the tablet outdoors a more pleasant experience.
In fact, the tablet is designed for mobile professionals. Business-friendly features include Intel anti-theft technology, a fingerprint biometric sensor, and TPM (Trusted Platform Module) for hard-drive encryption.
The Stylistic Q702 features decent specs for a hybrid Windows tablet: a third-generation Intel Core i3 or i5 processor, 4GB of memory, and either a 64 or 128 GB solid-state drive.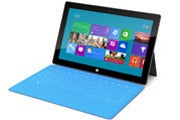 Compared to the upcoming Windows Surface Pro tablet from Microsoft, the Stylistic Q702 is a bit lighter (1.88 pounds versus the Surface Pro's 1.99 pounds) despite the larger display size (the Surface Pro is a 10.6-inch tablet), and it features comparable storage options.
However, the Stylistic Q702 is only a "Windows 8-ready" tablet–meaning it's been designed for and should be easily upgradable to the upcoming operating system, but when it launches in the third quarter of this year, it will launch with Windows 7 Professional installed.
So if you want to take advantage of Windows 8's touch-optimized user interface on the Stylistic Q702, you should factor in the $40 Windows 8 upgrade price to the tablet's $1,099 starting price.
Lifebook T902: An Updated Tablet PC
The Fujitsu Lifebook T902 is a significant update to the Lifebook T901. In addition to the redesigned chiclet-style keyboard and a thinner and lighter design (4.1 pounds instead of the T901's 4.7 pounds), the T902 now includes a dual digitizer with 10-finger multi-touch support. That digitizer upgrade may improve the touch experience on this laptop designed for Windows 8.
Like the Stylistic Q702, however, the Lifebook T902 will ship with Windows 7 Professional at launch this fall.
This latest Lifebook convertible tablet runs a third-generation Intel Core i5 or i7 processor, supports up to 16GB of memory, and can run over 7 hours on one battery charge.
Add a second battery in the modular bay, and the Lifebook T902 can last up to 11 hours. The modular bay also takes an optical drive or second hard drive to expand storage options, which range from a 320GB HDD to a 256GB SSD.
For the security-minded, the Lifebook T902 includes a Smart Card slot, fingerprint biometric sensor, Intel Anti-Theft Technology, and optional Intel vPro chips.
Starting at $1899, the Lifebook T902 is an investment–pricier than the recently announced ThinkPad X230t, which starts at $1479.
However, the Lifebook T902 has a larger 13.3-inch HD+ widescreen display and smaller bevels for more screen real estate–making it the largest screen available so far with both touch and pen support.
Follow Melanie Pinola (@melaniepinola) and Today@PCWorld on Twitter