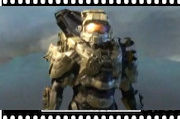 In recent years machinima (videos made using footage captured within games like Halo or World of Warcraft) has gone from a niche genre to a growth industry, with a burgeoning cache of online videos. Machinima films range from hour-long epics to short in-game comedy sketches to brief, simple films of players showing off their skills in their favorite games.
In theory, creating machinima should be much easier than making a traditional movie since all you need is a fairly powerful PC and the game of your choice. However, the technical intricacies of making a machinima video can be complicated. Worse, it can be hard to find movie-making tips specifically tailored towards creating high-quality machinima.
Luckily, a new series of videos from machinima creator BloodVein lets you in on all the secrets you need to know from someone with experience working in the medium. From capturing in-game footage using a screen-capturing app like Fraps to editing those videos in Adobe After Effects, BloodVein's YouTube channel has a bunch of great guides for budding machinima filmmakers. BloodVein even covers advanced topics like adding greenscreen effects and color-correcting your footage.
BloodVein employs World of Warcraft footage for his examples, but most of his tips are applicable to any PC game you'd like to try your hand at using for creating machinima. If you're curious about the topic, head on over to his YouTube channel and get started making your own movies using your favorite games in just minutes (providing you have all the necessary movie-making software, of course.)