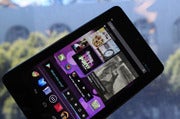 Staples says it will carry the Google Nexus 7 tablet in its brick-and-mortar stores later this month, and that Google's 7-inch Android tablet is now available for pre-sale on its website.
The office-supply retailer's site is accepting orders for the Nexus 7, which is expected to begin shipping on July 12. It's currently selling the Nexus 7 with 16GB of storage for $249.
Staples is one of the first major retailers to announce plans to carry the Nexus 7, the first Google-branded device in the 7-inch tablet market. GameStop has also said it will sell the device. That chain is taking pre-orders for the 16GB model as well, which it sells for $250.
The Nexus 7 is built by Asus. It's designed to compete with other 7-inch slates that have proven popular with consumers, particularly Amazon's Kindle Fire.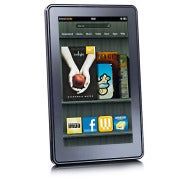 Google also offers an 8GB Nexus 7 for $199. Both models have a quad-core NVidia Tegra 3 processor with a 12-core graphics subsystem, a 1280-pixel by 800-pixel HD display, a 1.2-megapixel front-facing camera, and the new Android 4.1 (Jelly Bean) mobile operating system.
Other major retailers–both online and off–are expected to sell the Nexus 7 in the very near future. Presumably, Amazon won't be among them.
Contact Jeff Bertolucci at Today@PCWorld, Twitter (@jbertolucci) or jbertolucci.blogspot.com.