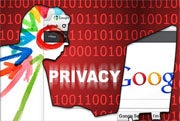 Google might have to pay a record $22.5 million fine — the largest ever from the FTC — for bypassing the privacy settings of millions of Apple users, the Wall Street Journal reports. This won't be a blow for Google, which rakes in this sort of cash in around five hours, but it does cast a shadow over the company, given its involvement in several legal arguments over its practices.
In this case, Jonathan Mayer, a grad student, found that Google used hidden code to install a cookie for users of Apple's Safari browser that allowed the search giant to intentionally circumvent Safari's privacy features and track user's browsing habits for its DoubleClick advertising business. At the time, Google said this was not intentional and that it removed the cookies from affected browsers.
The Federal Trade Commission began an investigation into the issue in February and now Google and the FTC are close to settling the charges. The record fine is calculated based on $16,000 per violation per day and takes into account millions of iPad, iPhone and Mac users of Apple's Safari browser.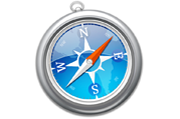 A Google official told PCWorld in a statement that "We cannot comment on any specifics. However we do set the highest standards of privacy and security for our users. The FTC is focused on a 2009 help center page published more than two years before our consent decree, and a year before Apple changed its cookie-handling policy. We have now changed that page and taken steps to remove the ad cookies, which collected no personal information, from Apple's browsers."
The Safari privacy snafu is just scratching the surface in comparison to other lawsuits and investigations that Google is facing worldwide over its practices. In Europe, the company is accused of anticompetitive behavior and abuse of its dominant market position. In the UK, officials reopened the investigation into the way the company's Street View cars gathered personal data from unencrypted Wi-Fi networks. Also, Google settled for $500 million this year over allegations that the company aided illegal online pharmacies.
Follow Daniel Ionescu and Today @ PCWorld on Twitter