Get this: some day soon, a slick-looking, $99, Android-based game console may take the place of your Playstation 3. Why? Because it would be just that good, that's why. An ambitious attempt to, among other things, lure talent away from mobile platforms and back to console development, the Ouya boasts a list of features that sounds almost too good to be true.
On top of being exceptionally affordable, the Ouya will come with a quad-core Tegra 3 processor, 1GB of memory, 8GB of internal flash storage, an HDMI connection for your TV (with built-in support for up to 1080p HD), 802.11 b/g/n Wi-Fi, Bluetooth LE 4.0, USB 2.0, and a wireless controller that has been described as the "the Stradivarius of controllers." Whew!
Still unimpressed? Try this on for size: Hardware hackers are welcome here. You can root as much as you like through your Ouya without fear of voiding your warranty. Those who ask nicely might even get a shot at seeing the hardware design of this highly economical console-in-planning.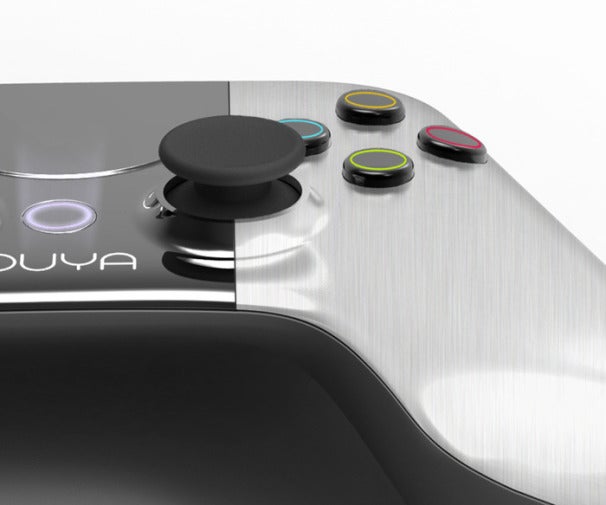 If you're a game developer, you have even more reason to want an Ouya. Instead of having to purchase a smorgasbord of expensive things before you can begin development, all you'll need to do is pick up a retail unit. Want to get your game added to the Ouya marketplace? Make sure at least some of the gameplay is free. That's console developer Boxer8's only stipulation (so far).
As of this moment, over $150,000 has been pledged to the Kickstarter project. With 29 days to go, it's safe to say that the development team, which is helmed by industry veteran Julie Urhman, pretty much has this in the bag. Personally, I'm curious about what is going to happen next. Once the cash rolls in, will Boxer8 be able to put their money where their mouth is? We'll keep you updated as we find out more.
Cassandra Khaw is an entry-level audiophile, a street dancer, a person who writes about video games for a living, and someone who spends too much time on Twitter.
Like this? You might also enjoy…
Get more GeekTech: Twitter – Facebook – RSS | Tip us off