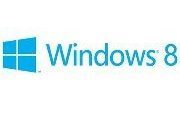 Windows 8 makes the process of file backup and restore the easiest it's ever been for users of Windows OSes, Microsoft said on Tuesday.
Acknowledging that usage of this feature is woefully low even on Windows 7, Microsoft set out to make Windows 8's new File History application much simpler to set up, use and maintain.
In addition to the usability enhancements, File History also innovates in other ways, including its ability to capture and archive multiple versions of each file, thus providing not only a backup copy but also a history of a file's changes.
"We designed File History with two objectives in mind; 1) offer best possible protection of user personal files and 2) offer ease, simplicity and peace of mind," wrote Bohdan Raciborski, a Microsoft program manager, in a blog post.
"If you want to take advantage of File History, you have to make only [a] few, simple decisions," he added. "The rest is taken care of by Windows. The operation of File History is transparent and doesn't affect the user experience, reliability or performance of Windows in any way."
To use File History, Windows 8 users need to turn it on and select where the backed-up files will be stored. This repository can be an external drive or a network location. The application doesn't support backing up files to cloud storage.
If users are fine with using the default settings of File History, they don't need to do anything else. The application will run in the background, waking up every hour to back up files.
Unlike other Windows and non-Windows backup and restore utilities, File History has been designed to only protect personal files, not the entire contents of a PC.
This means that File History will concern itself only with files stored in the Libraries, Desktop, Favorites and Contacts folders, and will not back up the OS or applications.
"Our research showed that only a small number of users are concerned about losing the operating system, applications or settings. They are by far more concerned about losing their personal files. For these reasons, File History was designed specifically to protect user personal files," he wrote.
To optimize File History's performance and its usage of system resources, the application was designed to only copy files that have been modified, which it knows by checking the NTFS (New Technology File System) change journal.
The File History restore functionality has also been designed with ease of use in mind through a Windows Explorer-like interface designed for quick discovery of files, according to Microsoft.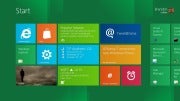 The application is designed to run not only on desktop PCs but also laptops and tablets, so it is tuned to detect, for example, whether a device is running on batteries and how many applications are being run, and based on that adjust its operation.
Advanced users can modify its default settings and change, for example, the frequency of backups, how long file copies are kept and whether certain folders should be excluded from the process.
Microsoft expects that with File History, usage of backup and restore will be significantly higher on Windows 8 than on previous versions of the OS, he wrote.
Windows 8 will be commercially available in October.
Juan Carlos Perez covers enterprise communication/collaboration suites, operating systems, browsers and general technology breaking news for The IDG News Service. Follow Juan on Twitter at @JuanCPerezIDG.