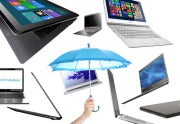 Ultrabooks have made a lot of progress as the hottest ultrathin Windows laptops on the market, but the features we've seen so far may be just the tip of the iceberg. Third-generation Ultrabooks will likely sport more advanced features than currently available, including high-definition displays, new types of sensors, 3D screens, and more.
According to a report from Digitimes, Intel is pushing its laptop manufacturer partners to build the latest technologies into these super-thin laptops. The Taiwanese tech site's sources list not just touchscreens and the return of full solid-state drives, but higher HD-resolution screens and innovative sensors.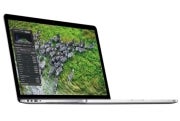 Currently, most Ultrabooks offer underwhelming displays with resolutions of 1368 pixels by 768 pixels. Upgrading to full-HD displays (1920 pixels by 1080 pixels), like the latest Asus Zenbook Prime Ultrabooks offer, could make Ultrabooks much more attractive, especially at a time when Apple has introduced its Retina MacBook Pro with a ridiculously massive resolution of 2880 pixels by 1800 pixels for its display.
In addition to the resolution upgrade, Ultrabook displays may also soon feature 3D. 3D laptops haven't really taken off, due to their expense and the fact that the 3D effect tends to be more of a novelty than actually very good.
However, because Ultrabooks are meant to be on the cutting edge of laptop technology, it makes sense that 3D displays are forecast for upcoming Ultrabooks.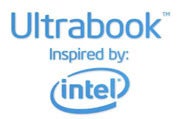 Touchscreen displays are already a given, thanks to the upcoming Windows 8 touch-optimized operating system and the numerous hints Intel has already given us about touchscreen Ultrabooks. In my recent interview with Intel, Intel officials said they expect touchscreen convertible Ultrabooks to really take off this year.
Intel also hinted at new laptops with additional technologies, such as the sensors or accelerometers that the Digitimes article points to. These sensors might help automate finding the most relevant information near you, improve your gameplay, and more.
Although prices on Ultrabooks have been dropping to around $600, these premium features will no doubt add more to the ultraslim laptops' cost. Additionally, third-generation Ultrabooks are expected to launch in the second half of 2013 with Intel's next-generation "Haswell" processors as well.
Intel says that Haswell chips will offer more than 10 days of connected standby battery life and the ability to run your laptop for a full 24 hours on one charge. We can't wait.
Follow Melanie Pinola (@melaniepinola) and Today@PCWorld on Twitter