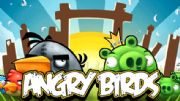 Rovio's Angry Birds is heading to video game consoles in time for the 2012 holiday season, two years after the company first started discussing the possibility in public, according to an online report. Activision said in June during E3 that it was partnering with Rovio to bring the pig-smashing mobile sensation to consoles, but the news was a tease and short on details. Now, it looks like Angry Birds will be released as a trilogy featuring the original game, Angry Birds Seasons, and Angry Birds Rio on the Xbox 360, PlayStation 3, as well as the Nintendo 3DS, according to IGN. The report didn't mention the Wii.
There's no word on whether Angry Birds Space will be heading to consoles.
To make Rovio's oversaturated game more enticing to console users, the Angry Birds Trilogy is reportedly getting new cinematics, animated backgrounds, and other unnamed extras. The games will also have resolutions designed for HDTVs. The Angry Birds trilogy will support regular game controllers as well as motion control via Kinect and PlayStation Move. For the 3DS, Angry Birds will support the Street Pass feature that lets you connect with other 3DS users nearby.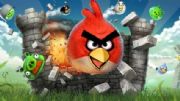 Angry Birds is not the first mobile game to make the jump from mobile gaming to consoles. Plants vs. Zombies hit the Xbox 360 in 2010. And Doodle Jump is heading to the Xbox 360 soon, according to Kotaku.
There's no word on pricing for the trilogy, but it will be interesting to see what Rovio and Activision decide to do. In 2011, Matt Peckham reported that Rovio marketing chief Peter Vesterbacka took a shot at traditional console games, complaining the games cost too much at $40 to $60 a pop.
Connect with Ian Paul (@ianpaul) on Twitter andGoogle+, and with Today@PCWorld on Twitter for the latest tech news and analysis.