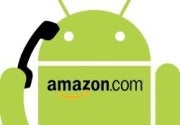 The Amazon smartphone–just a whisper a scant eight months ago–has become a solid bet to appear later this year or early next.
News outlets surveying the supply chain report that the handset is already in the testing phase. Mass production of the Amazon device could start by the end of this year or in early 2013, according to the Wall Street Journal. The device would be produced by Foxconn, the same outfit that makes Apple's iPhone, Bloomberg reported last week.
An Amazon smartphone could be as disruptive to that market as the Kindle Fire was to the tablet market. The smartphone is expected to be priced low–around $200–compared to the unsubsidized prices of other smartphones in the fray and will offer its owners smooth access to Amazon's rich content of electronic books, digital music, and movies.
In addition, an Amazon smartphone will also likely place the site's unparalleled shopping experience right into the palms of smartphone owners.
Smartphones are used more and more by shoppers roaming the aisles in brick-and-mortar stores. During the last holiday season, for example, the Pew Research Center reported that 50 percent of adult cell phone users used their handsets for shopping assistance. Amazon would like a piece of that action, and a smartphone could be a way to do it.
Specs Are Sketchy
Details on the physical characteristics of the phone are still sketchy. There's speculation that the phone uses a Texas Instruments OMAP 4 ARM processor and will a display size in the four- to five-inch range. Odds are good the Android operating system will be on board, and it's likely Amazon will modify that open source operating system–as it did with the Kindle Fire–to meet its own strategic goals.
An Amazon smartphone would face significant challenges, challenges that brought down other online giants that tried to get into the business.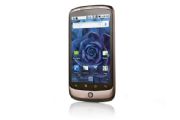 The most notable in this category is Google. The search giant's Nexus One crashed and burned after only four months on the market.
Amazon appears to be aiming for a sweet spot in the market–the kind of sweet spot that sent the Kindle Fire flying off shelves during the last holiday season.
A $199 smartphone with a large display and no two-year carrier contracts may be such a sweet spot, but the latest shipping projections may mean that Amazon won't have it ready in time to use holiday madness to drive the smartphone's sales.
Follow freelance technology writer John P. Mello Jr. and Today@PCWorld on Twitter.