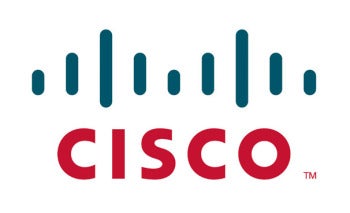 Smartphones, tablets, streaming video platforms and a constellation of expanding high-speed cellular wireless services are poised to drive mobile traffic to an incredible 10.8 exabytes a month by 2016, says network systems manufacturer Cisco. Since we're not really using that word yet, I'll break it down for you: An exabyte is equal to one million terabytes, or one billion gigabytes.
That, wrote Cisco in its annual report released Feb. 14, would be an 18-fold increase over wireless network traffic today. The company says that wireless video, audio and email sent by mobile devices including smartphones, tablets and laptops rose 133 percent in 2011, though only a few points more than it predicted.
But between now and 2016, the company says mobile data will grow at a compound annual rate of 78 percent. For that, says Cisco, we can thank the number of mobile devices, which the company predicts will exceed the number of people on the planet in just four years, topping 10 billion devices total. To put that in perspective, the U.N. projects the world's population will exceed seven billion by 2016 (of which, a Boston consulting group recently predicted, about three billion will then be online).
10.8 exabytes a month comes out to about 130 exabytes a year, or 130 billion gigabytes. If we assume the average DVD holds about 4.7GB (single-layer), that's about 28 billion DVDs' worth of data annually (Cisco says 33 billion DVD's worth — they're figuring the average DVD at 3.93GB).
Cisco's study is especially important because it's watched closely by the rest of the industry and can drive backbone growth, prompting carriers to invest in expansion projects to accommodate demand. Wild as some of these numbers sounds, Cisco says there's precedent: Wired Internet networks experienced similar growth between 1997 and 2001, when Cisco says they grew by 150 percent.
It's easy to guess what's driving that growth, with the rise of digital downloads and streaming video services like Netflix (I've read the latter accounts for between one-third and one-half of peak Internet bandwidth in North America). Sure enough, Cisco says video tops the list, though mostly YouTube at this point, viewed from laptops and phones and accounting for a little over 50 percent of total. Expect that to top 70 percent by 2016, adds the company.
Next up: Wireless connections will surpass wired ones by 2015, accounting for more traffic (nearly 50 percent by that point) than any other network type worldwide.
Matt Peckham writes for TIME and PCWorld. You can find him on Twitter, Facebook, or Google+.