After many months of widespread anticipation, the Document Foundation on Tuesday announced the arrival of LibreOffice 3.5, the third major release of its free and open source office productivity suite.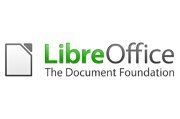 More than 30,000 changes have been made to the software during its 16 months of development, representing the work of an average of 80 developers each month, the Document Foundation says.
In fact, nearly 300 brand-new developers joined the project during that time, noted Michael Meeks, a SUSE distinguished engineer who is also a founder and director at the Document Foundation.
"In addition to the visible features, they've translated tens of thousands of German comments, removed thousands of unused or obsolete methods–sometimes whole libraries–and grown a suite of automated tests," Meeks explained. "Users can now benefit from a substantially cleaner, leaner, and more feature-rich LibreOffice 3.5."
LibreOffice 3.5 is now available as a free download from the project's site, and it's particularly recommended for power users, the Document Foundation says. More conservative users, on the other hand, may want to stick with the LibreOffice 3.4 branch, the group notes.
Those who do download it, however, will find a raft of new features packed into this latest release. Here are a few of the highlights.
1. A Worthier Writer
Among the many improvements to the Writer word-processing component of LibreOffice 3.5 are a new, built-in grammar checker for English and several other languages as well as enhanced typographical features for more professional-looking documents, the Document Foundation says. Also included are an interactive word count window that updates in real time and a new user interface for headers, footers, and page breaks.
2. A More Impressive Impress/Draw
Now included in LibreOffice's presentation and drawing components, meanwhile, are an improved importer for custom shapes and smart art from .ppt and .pptx files and a feature for embedding multimedia and color palettes into .odf documents. The presenter's console now includes a new display switch, meanwhile, and an import filter has been added for Microsoft Visio documents.
3. A More Capable Calc
LibreOffice 3.5's spreadsheet module supports up to 10,000 sheets, and it includes a new, multi-line input area. Functions have been added to conform to ODF OpenFormula specifications, and the software performs better when importing files from other office suites, the Document Foundation says. Also new in this module are multiple selections in autofilter and an unlimited number of rules for conditional formatting.
4. A Beefier Base
Most notable in the software's database module, meanwhile, is a new, integrated PostgreSQL native driver.
5. A More Powerful Package
LibreOffice has also been considerably slimmed-down, as I've noted before, and this new release is the first in the project's history to include an online update checker that informs users when a new version of the suite is available. The infographic above summarizes numerous other new improvements in the software.
Of course, there's also a wide array of extensions available to add extra muscle to the software, which offers all the advantages associated with being free and open source as well.
For what it's worth, the Document Foundation recommends that corporate users deploy LibreOffice with the backing of professional support, and it plans to provide a list of certified organizations providing such professional services in the near future.
In the meantime, I use LibreOffice every day for my writing, and I'll be downloading version 3.5 on my own computer. Please share your impressions in the comments if you decide to check it out for yourself.