Here's a common office scenario: You run Outlook on your desktop and your laptop, but you have no easy way to keep the data in sync between them. Thus you wind up with some contacts here, other calendar entries there, a mismash of e-mails, and so on. Not exactly efficient.
One way to solve the problem: Astonsoft's EZOutlookSync, which synchronizes Outlook PST files across multiple PCs. (For those unfamiliar with it, the PST is the holding tank for all Outlook data.)
The software can sync just about everything: contacts, calendars, e-mail, tasks, notes, Journal entries, and even distribution lists. After a first-time synchronization setup, one click is all it takes to sync your data.
Although synchronizations don't take place in real time, you can set up scheduled syncs so the process happens automatically–such as at the start and/or end of every day. Now you can hop back and forth between your PCs with no loss or inconsistency of data.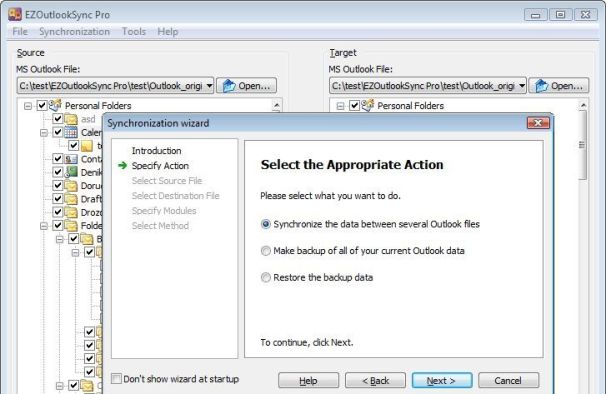 EZOutlookSync comes in two versions: Standard and Pro, priced at $40 and $60, respectively. The big difference between them? Pro supports Microsoft Exchange, which Standard does not. (Here's a full rundown of the differences between Standard and Pro.)
Thankfully, you can test-drive EZOutlookSync free for 30 days. It's compatible with Windows XP, Vista, and 7, and supports Outlook 2002 and later.
Also, if your computers don't reside on the same network, EZOutlookSync Portable can copy your Outlook PSTs to a flash drive and sync them that way. It's also priced at $40.
Have you found a better way to keep multiple Outlook installs in sync? Tell me about it in the comments!