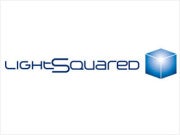 LightSquared's plans to revolutionize the wireless industry with a broadband network may have been dealt a death blow by the Federal Communications Commission.
The FCC believes that LightSquared should not be allowed to operate an LTE network near frequencies used by GPS because of concerns about interference. The FCC had last year given LightSquared a conditional waiver to run its network, provided the company could prove that GPS jamming wasn't an issue, but now the commission wants to revoke the waiver.
LightSquared wanted to run a network consisting of both wireless broadband and satellite coverage, with a wholesale business model. The idea was to sell coverage to regional carriers or to device makers, and to bundle service into the cost of smartphones or other connected devices. "Retailers will be able to offer innovative products that don't require customers to sign yet another monthly wireless contract," LightSquared's website explains.
But the network's proximity to the frequency of GPS bands led to concerns by regulators. In one test, LightSquared's LTE transmissions interfered with 75 percent of GPS navigation devices. On Tuesday, the National Telecommunications and Information Administration told the FCC that there was no way to solve the interference issue at this time.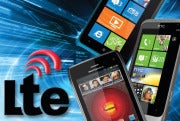 LightSquared has argued that GPS equipment makers rigged the tests to fail, purposely using niche or obsolete devices that would show interference. Also, the receivers used in the tests did not include interference filters that are common on consumer devices, LightSquared said. A statement by LightSquared says "the FCC should take the NTIA's recommendation with a generous helping of salt."
LightSquared says it is committed to finding a resolution, but as eWeek points out, the company's chances of survival are slim. FCC decisions rarely get overturned on technical matters, and with the government and the GPS industry inclined to swat down LightSquared, the company is short on allies.
The FCC won't make a final decision until it has heard public comments, which should begin on Tuesday, according to the Associated Press.