The world of desktop Linux is often portrayed these days as a battle primarily between longstanding leader Ubuntu and up-and-coming challenger Linux Mint, frequently with the suggestion that Mint is winning.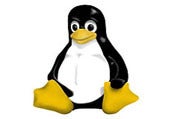 It's true that Mint is now in the No. 1 spot on DistroWatch's page hint rankings, but it's critical to remember that those rankings indicate just that–page hits per day–and don't really say much about actual usage. Unfortunately, when it comes to Linux, it's very difficult to gauge real-world usage because the software is readily downloadable, sharable, and free, so there are no sales statistics the way there are for Windows.
Every once in a while, though, polls are conducted of the Linux community that can give at least a stand-alone snapshot of what some people are really using, and last week the results of just such a poll were released.
Debian Reigns on Servers
Popular community site LinuxQuestions.org has been conducting its Members Choice Awards poll for many years now, and on Thursday it published the results of its 2011 edition.
Between late December and Feb. 9, members of the community were asked to vote not just for their favorite Linux distributions, but also for their preferences in other categories of open source software as well. A record number of votes were apparently recorded in this eleventh year of the poll, and there were a number of surprises in the results.
Starting with the "no surprise" category, though, Debian was named the No. 1 distro on servers, with just over 31 percent of the votes. Also a no-brainer was Android's win as the No. 1 mobile distribution, with almost 70 percent of the votes.
MySQL cleaned up the database category with almost 50 percent, and LibreOffice virtually crushed all competitors for office suite of the year with a full 81 percent. Firefox took the browser crown with almost 57 percent.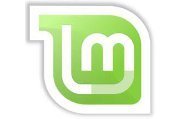 Slackware Takes No. 2
In the desktop Linux realm, the results were more thought-provoking.
In particular, Ubuntu Linux won the desktop distribution of the year award with almost 22 percent of the votes, while Linux Mint was back in the No. 4 spot with just under 12 percent.
Rather than Mint, the contender that won the No. 2 spot was none other than Slackware, which also garnered just under 22 percent of the votes. Slackware–listed down at No. 16 on DistroWatch–also took the No. 2 spot on the server side.
Debian, meanwhile, ranked at No. 3 on the desktop with just over 13 percent.
Results for the top desktop environment were also interesting: KDE took the top spot with just over 33 percent of the votes, followed by lightweight Xfce at No. 2 and GNOME Shell at No. 3.
You can check out the overall summary of the winners as well as a detailed breakdown by category on the LinuxQuestions.org site.
An Alternate View
Of course, this is just a single snapshot of one community's preferences, and can't be taken as generalizable to the Linux world as a whole. Still, it's an interesting perspective that counters some widely held perceptions.
One possible explanation, I'd suggest, is that LinuxQuestions.org may be frequented primarily by longtime Linux users who are inherently more likely to use an expert-oriented distro like Slackware and less likely to use a novice-friendly one like Linux Mint.
In any case, I've got Mint on a laptop, but I still use Ubuntu every day on my main PC. What are your favorites?