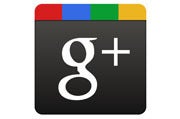 The latest version of the Google+ app for iPhone brings instant photo uploads, a cool feature previously available only to Android users. Once enabled, Instant Upload will automatically send your photos and videos to a private Google+ album, from where you can pick which ones you'll share with the world.
The updated Google+ iOS app is now available in the App Store. After you install the update and log in, the app will ask you whether you want to enable Instant Upload, either via Wi-Fi only, or via 3G when available. Note that any photos and videos taken with the iOS camera app or third-party apps like Instagram are uploaded to a private folder on your Google+ profile.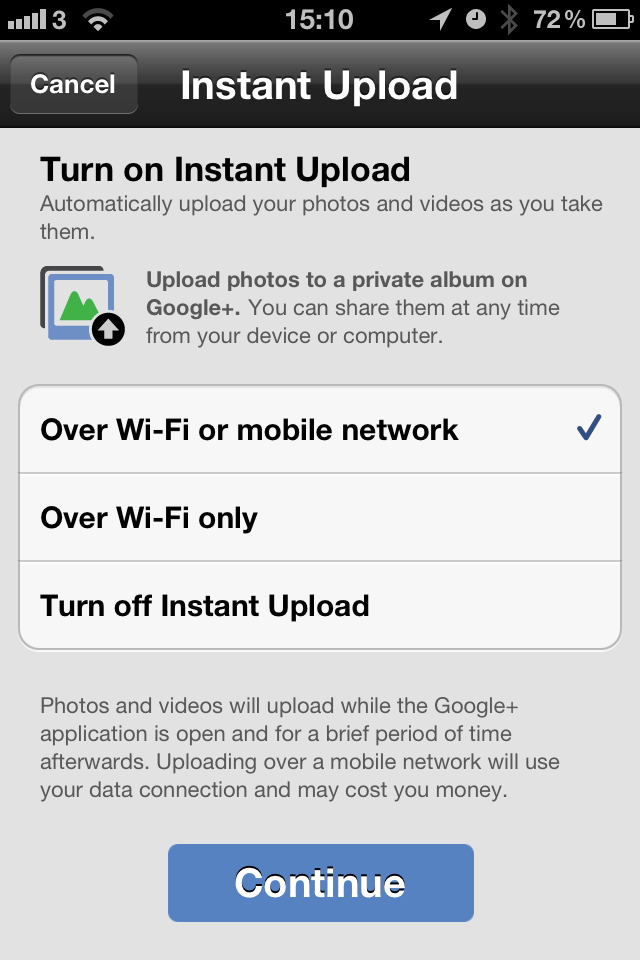 Your photos will be automatically uploaded as long as the Google+ app is open in the background, otherwise a new batch is uploaded in the background the next time you open the app. To share any of the photos uploaded from your phone you then go on the "Photos from your phone" tab under Photos in Google+ on the Web, and just share with your circles.
There's a 1GB limit for photos and videos from Instant Upload. However, if you shoot photos at resolutions lower than 2048 by 2048 pixels (iPhone 4 and 4S notwithstanding) and videos under 15 minutes, automatic uploads to Picasa albums are virtually unlimited.
Instant Upload on Google+ has an advantage over traditional photo sharing, because you don't have to wait for a photo to upload, you just basically make it public. But if you are thinking of using the feature as a way to back up your images, you will find that Apple's Photo Stream, built into iOS 5, is more practical, despite its 1,000-photo limit, as you do no have to make sure an app is running in the background all the time.
Follow Daniel Ionescu and Today @ PCWorld on Twitter