We finally know what can get the traditionally-stoic Apple to speak up on its policies: a letter from the government. This week House Energy & Commerce Committee Chair Henry Waxman (D-CA) and Commerce Manufacturing and Trade Subcommittee Chair G.K. Butterfield (D-NC) contacted Apple CEO Tim Cook about "whether Apple's iOS app developer policies and practices may fall short when it comes to protecting the information of iPhone users and their contacts."
In response, Apple now says that developers need to notify users before they upload and, in some cases, store your contacts on their servers. It's surprising that the address book issue hasn't come up before and even more surprising how quickly the tech behemoth responded to the issue of app makers sucking data off your smartphone without express permission.
Today's Apple drama started last week when the popular social network app Path got caught for uploading its users' address books without their knowledge or permission. Path CEO Dave Morin apologized a day later, but not before a media backlash about privacy violations. As a result, we discovered that there are other apps much larger than Path that store users' information without permission, including Yelp, FourSquare, and Instagram.
This morning, Apple made a statement to All Things D: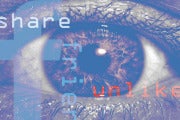 "Apps that collect or transmit a user's contact data without their prior permission are in violation of our guidelines. We're working to make this even better for our customers, and as we have done with location services, any app wishing to access contact data will require explicit user approval in a future software release."
In short, any apps that wish to stay in the Apple store will have to get user permission to upload Address Book data.
These violations of Apple's guidelines have been happening for years, but it is impressive to see Apple notice a chink in the armor and immediately take care of it. We saw a similar process with iAuthor's draconian EULA agreement for the book-creating app: the original contract said that any content created with its free software was automatically owned by Apple, but public outcry made the company change the controversial requirements.
Compare Apple's speedy responses in 2012 to, say, its contradictory stances on Apple software censorship. It's unclear if Cook's leadership is making Apple more responsive to public needs, but, along with the fair labor practices controversy, its decisions have already helped it suppress two potential crises this year.