2 Player Productions have made a name for themselves documenting video game culture and development. From their early documentary on Chiptune culture, Reformat the Planet, to their forthcoming crowdfunded project Minecraft: the Story of Mojang, 2PP have crafted compelling stories that shed light on the often insular world of gaming culture.
Now they've teamed up with Double Fine Productions to document the development of the studio's new adventure game, and they happened to raise more than a million dollars in less than a day in the process. We spoke with Paul Owens, Paul Levering and Asif Siddiky from 2 Player Productions about how they hooked up with Double Fine, what excites them about the new project, and what's next on the docket for 2PP.
PCWorld: How did 2 Player Productions and Double Fine decide to work together? Did you come to them with the idea or did they come to you? 2 Player Productions: We actually went and talked to Double Fine during our shooting for the Minecraft documentary. Tim Schafer had presented a few of the awards to Notch [Editor's note: Marcus Persson, creator of Minecraft] during the Game Developer's Conference award show and we sort of thought what Double Fine was doing with making smaller download games was kind of part of this new movement in game development. We felt like it related to Minecraft so we wanted to see if Tim would say a couple things about the industry and what he thought about Minecraft. We went and did the interview and it was really fun and Tim was really great to talk to; during lunch after the interview we just started talking about Kickstarter and what we had accomplished with the Minecraft documentary, and they were definitely interested in it as something that they might look into in the future. So I think the seed of the idea came from that lunch meeting. PCWorld: When they developed it a little bit more did they then come to you guys? 2PP: I think it was November that we started to think about what we were going to do after the Minecraft project was over because we really hadn't lined anything else up yet. I didn't want the project to just finish up and then not have something else to do. We thought we wanted to do a more in-depth studio documentary and because of the success we had with the Minecraft project we thought we could go back to Kickstarter again but we had to really think hard about what studio to talk to about it because it would really only work in a certain scenario. We thought that Double Fine could be one of the best places we could go because of the relationship that Tim has with the fans and just the kind of mentality they have there. So we reached out to them to say "guys, we're getting ready to do another Kickstarter project and we'd like you to be involved." From there it went through a bunch of different iterations and came to this thing that we have before us now. There was a lot of back and forth trying to figure out what this was going to be. I'd say we worked on it pretty much from November until we launched the Kickstarter.
NEXT: What's special about Double Fine and the status of 2PP's Minecraft Documentary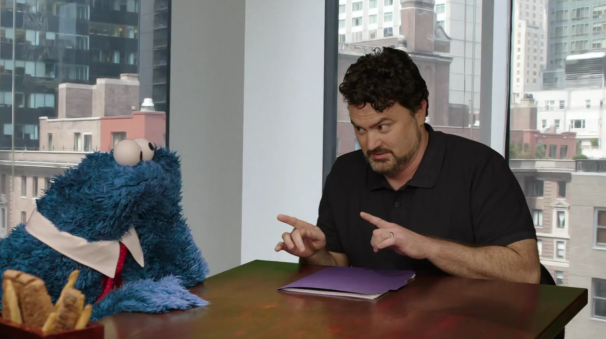 PCWorld: So you guys have done a lot of these behind the scenes projects with Developers between Mojang and the Uncharted videos you did with Naughty Dog. What excites you about covering game development with Double Fine specifically? 2PP: I think what's going to be different about this is that we've never really focused on the actual specifics of the game so much. Usually when developer diaries do that they come off more as a commercial selling potential buyers on a game's features. With this we're actually exploring Tim's creative process so it's more about his creativity than "this is something that's in the game that's cool and this is why you should buy it." I think this would only work with a few people and Tim is one of those people that we can point a camera at during that process and it's going to be entertaining to watch. So I'd say that's probably one of the big differences and one of the things I'm looking forward to the most. There's also the fact that we can have total transparency on this too which is something we've never had before. I'd say we kind of had it during the Penny Arcade show because those guys weren't really too worried about showing a competitor's brand in the shot or anything like that.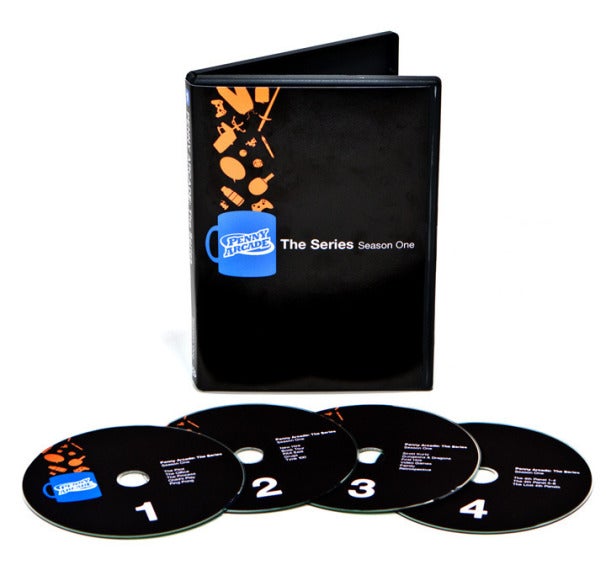 A lot of times when you're doing these corporate documentaries you're kind of trapped in a bubble because it's like a commercial and there are legal obligations. Since this project is being crowdfunded there's really no obligation to a publisher and we're just free to show anything we want in the documentary. It's probably going to be one of the most transparent documents of development that have ever been done. PCWorld: Since this is now your second crowd-funded project and you've also done some more traditionally funded stuff like Reformat the Planet, how does a crowd-funded project feel different to produce? 2PP: I think it's all about having an audience already. When you're making something traditionally, you're sort of hoping that somebody will like it afterwards. You're going to make it, you're going to release it and you're going to hope that people buy it. But, in this instance, people have already bought it so you have this fairly large audience that you're trying to please. At the very least you want to make sure you do right by them. So that might change how you think about the production a little bit in that sense but there's sort of already a lot of eyes on it. Instead of working in the dark and then releasing something later on you already have a lot of expectation. PCWorld: Since you'll be documenting the development of this game as it's made it seems like the series will have a pretty fast turn around. Are you anticipating any production challenges keeping the series moving as things happen? 2PP: The Penny Arcade Series we turned around pretty quickly. A lot of times we'd shoot one of those episodes and it would come out in like 2 or 3 days. I think keeping things to a small episodic format helps because you can just contain your narrative to a couple minutes. We're going to be spending as much time with the studio as we possibly can and we're basically going to be shooting for one of these a month but I think we may end up producing even more if something happens we could just put together a quick 4 minute video on it. Our goal is to do stuff like that and put content out as often as we can. As long as we're not doing anything too complicated like crazy motion graphics anything like that it really doesn't slow down the process that much. PCWorld: I know everybody's excited about the Double Fine Adventure at the moment but I did want to ask how things are going with the Minecraft documentary? 2PP: It's in post production. We've got about 90 minutes of it cut so far and we've got one trip left back to Sweden to sort of wrap things up and get their final thoughts on the last year. Then we'll be doing a little bit of traveling around the states after that and then that should be everything we need to finish up the movie and start getting it scored and start work on the manufacturing of the rewards for the Kickstarter. So it's coming along and it's still scheduled for release later this summer. I don't think anybody has anything to worry about. We definately haven't forgotten about it. PCWorld: So thank you guys for your time but before I let you go I just want to ask is there anything you're excited about with the project with Double Fine that we haven't talked about? 2PP: Traditionally game development takes a long time but since this is kind of like a smaller scale project we're really going to be able to spend the time there. You don't usually see that much dedication in a documentary about game development. A lot of studios do it with their own internal teams but they can't maintain it for like 2 to 3 years there's just so much. I think what's going to happen with this is that with all the extra funds and for how small the scope of the game is, it's going to be a very fast paced and very elaborate production process. I think we're going to see a lot of things happen in a short period of time and it's going to be really exciting. Because we're talking about getting music made and getting voice actors, a lot of the elements you'd see in a big budget game, but in a smaller package so it's all going to be condensed. I think it's going to paint an interesting picture of how development takes place. Of course it's going to be sort of a unique case because Double Fine won't be struggling with some of the things developers traditionally struggle with. But having this money and having to create it in a certain period of time I'm sure is going to create it's own new set of problems. It's really going to be a unique experience I think for people to watch.
If you want to check out more about the 2 Player Productions documentaries you can find them at 2playerproductions.com. If you're more interested in watching 2PP's upcoming series on Double Fine's game production process, head over to the Double Fine Adventure Kickstarter, which is still rolling along and looks set to hit 2 million dollars before the project closes donations in 27 days.
Like this? You might also enjoy…