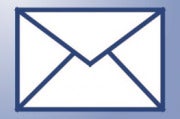 I'm not what you would call a morning person–indeed, I tend to greet mornings with the same enthusiasm as I greet tax collectors and my dentist–but it's definitely my most productive time of day.
Know why? Nope, it's not the coffee kicking in (I drink decaf), but rather a small change I recently made to my morning routine: I don't check e-mail when I start my day.
Crazy, right? Mail always piles up overnight, and no doubt you have fires that need putting out first thing. Ducking your inbox can't be a good idea.
Turns out, it can. In "7 Reasons You Should Never Check Email First Thing in the Morning," personal-development trainer Sid Savara says diving right into e-mail invariably distracts you from the more important tasks on your to-do list.
In other words, it's a productivity-killer. And you need your productivity alive and kicking.
To get out from under your inbox, Savara says, try this:
As soon as you get up, work on something important for 30-45 minutes, and only then check [your e-mail]. If you can stand it, wait even longer. Some days I don't check e-mail at all until after lunch.

And you know what? As long as you're ignorant of everything else that's going on outside, you can concentrate on what you want to work on.
I'm not saying this will work for everyone, but for me the advice has been solid gold. I always made e-mail my first task of the day, and it was a big one: I spent close to an hour reading, filing, and/or answering mail before I finally started writing–at which point half the morning was gone, and I started stressing about being behind.
Now, however, I don't fire up Outlook until I've written at least one article–maybe even two or three. That way I'll have a well-earned sense of accomplishment before I deal with the chore that is my inbox.
What are your thoughts? Do you think this method would be helpful to you as well, or do you have too many morning fires that only e-mail can extinguish? Heck, some folks use their inbox as their to-do list, so maybe this approach is downright backwards. Hit the comments and tell me how you make the most of your mornings.