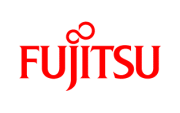 Fujitsu's 2012 lineup of tablets and laptops includes two Ultrabooks with Intel's new Ivy Bridge processor, a slate tablet with a detachable dock and a Windows 8 tablet.
First out of the gate will be the two new Ultrabooks, coming in May. The only details available about the devices is that they will run Ivy Bridge, according to Notebook Italia, and that red will be a color option aside from the typical silver or black. If these Fujitsu Ultrabooks do indeed arrive in May, they would be among the first Ivy Bridge laptops to launch. Ivy Bridge chips are supposed to improve performance and battery life, so it will be interesting to see the Ultrabooks in action.
In June, the Fujitsu roadmap slide reveals a "mainstream Android media tablet" as well as a "mainstream Slimbook for Channel." The Android tablet is likely a consumer Android tablet, while the Slimbook may be a new business ultraportable.
The two most interesting items in the Japanese manufacturer's roadmap are in the fall. In September, Fujitsu will introduce a "new detachable Performance Slate." The keyboard dock in essence turns the slate tablet into a laptop/tablet hybrid, much like the Asus Transformer Prime or the Lenovo IdeaTab S2-10 tablet. Both the Transformer and the S2, however, run Android. The Fujitsu dockable tablet might end up being a Windows tablet when it arrives, given the "Performance Slate" name (it seems more business-oriented), but we'll have to wait and see.
Finally, Fujitsu will introduce a Windows 8 tablet in the fourth quarter, according to both Imidoresc.ro and Notebook Italia. Windows 8 is will be launching this year, but a firm release date has not been set. Now we know we might at least expect Windows 8 devices in the fall, if not sooner.
Follow Melanie Pinola (@melaniepinola) and Today@PCWorld on Twitter