It was just a few weeks ago that HP released the first pieces of webOS to the open source community, and already the company has followed up with its next moves.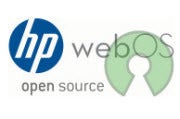 Not only did HP announce on Tuesday that it has chosen a governance model for Open webOS based on the Apache Software Foundation's "Apache Way," but it also rolled out the next open source pieces of the mobile operating system, including a brand-new browser called Isis.
"With the power of the components released today, a developer can create an immersive user environment that can be built on any Web platform," wrote Fred Patton, editor-in-chief of the HP webOS Developer Portal, in a Tuesday blog post announcing the news.
'Unrivaled Speed and Standards Compliance'
Following the release last month of Enyo 2.0, the application framework for Linux-based Open webOS, HP this week said the user interface widgets for that framework will be available by the end of this month.
Enabling the creation of apps that can be easily ported to other mobile platforms and Web browsers as well, Enyo has already been downloaded 40,000 times in just three weeks, Patton noted.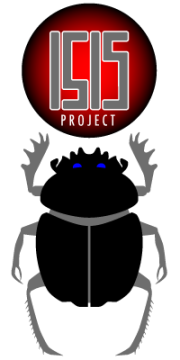 HP has also chosen QtWebKit–pronounced "cute WebKit"–to provide the basis for Web experiences through Open webOS, and on Tuesday it released Isis, its new QtWebKit-based browser.
Originally open sourced by Nokia, QtWebKit is a port of the open WebKit browser engine on top of the cross-platform Qt application framework. It "offers unrivaled speed and standards compliance while providing a powerful and fast platform for Enyo and apps," Patton explained.
'Extremely Responsive'
Isis offers extensive support for the HTML5 and CSS3 standards, Patton said, as well as for Adobe Flash and other Netscape Plug-in API (NPAPI) plugins.
With fast rendering and JavaScript execution, it has proved to be "extremely responsive" in benchmark tests compared with other general-purpose browsers, he added.
Isis is compatible with HP TouchPad devices running webOS 3.0.5, according to the project's website.
Mainline Kernel Coming Soon
Also on Tuesday, HP announced Open webOS's integration with JavaScript core and a governance model based on the Apache Software Foundation's meritocracy-based Apache Way. Apache 2.0 is the license being used for Open webOS
Following its December announcement that it planned to open source webOS, HP has said the platform will be fully open by September, with a mainline Linux kernel expected to arrive next month.
I can't wait to see what kind of competition this will provide for Google's only partially open Android platform.