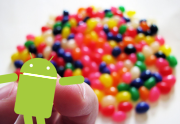 Are you digging Android 4.0 Ice Cream Sandwich? Well, don't get too comfortable. Citing Taiwan-based supply chain makers, the rumor-mongers at DigiTimes report that Google is pushing out the tablet-friendlier Android 5.0 "Jelly Bean" version of its Android operating system in the second quarter of this year.
Even though Ice Cream Sandwich just came out of its wrapper, the looming release of Windows 8 has supposedly inspired Google to speed up its release schedule. DigiTimes also cites the less-than-stellar adoption of Android 4.0 as an impetus to update but, when you consider that most Android phones don't even have Ice Cream Sandwich yet and that big delays for the upgrade are expected from manufacturers like Motorola, does that come as a surprise? Give the releases some time to breathe, Google!
Whether you're ready or not, here are some of the rumored features in Android 5.0 Jelly Bean.
Finally, the Chrome Integration You've Been Waiting For
Google hasn't tapped into Chrome's full potential yet. In fact, the Chrome OS has been severely hobbled by Google's idiotic focus on netbooks that have turned Chromebooks into novelties to be rented on airplanes. But Android Jelly Bean could change that.
The recent release of Chrome for Android tells me that Google may finally be ready to take Chrome OS seriously. If Android 5.0 Jelly Bean is really going to make Chrome work as a product, it'll port Chrome OS to mobile devices, sync between desktops, tablets, and smartphones, and take full advantage of the Chrome browser's expanding lineup of games and productivity apps. Maybe Google will even lob off the hydra head of Android fragmentation, kill the Android brand completely, and start using Chrome as its marquee style.
Dual-Boot Windows 8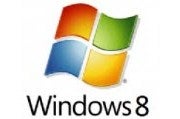 Also in DigiTimes' report were hints that Android 5.0 Jelly Bean will come in two flavors: Google and Microsoft. The article said that brand vendors "can either choose to adopt only Android 5.0 or add Android 5.0 to Windows 8 devices with the ability to switch between the two OSes without the need to shut down the computer."
One the most exciting aspects of Windows 8 is its flexibility–that you can jump from tablet to smartphone to game console and back. Adding Google products to the mix makes Microsoft's upcoming revamp of Windows even more insanely thrilling, and may be the very bullet to shatter my iPhone once and for all.