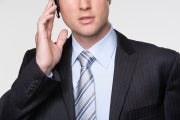 Does using Bluetooth ever drive you crazy with dropped connections to your desktop mouse, or with pairing and sound-quality problems on your smartphone? If so, you're not alone.
As a wireless connectivity technology, Bluetooth is designed to be relatively easy to use, and typically it requires little more than entering a four-digit PIN to instantly pair, say, a keyboard with your iPad.
And yet, for all its purported simplicity, online forums are full of users complaining about Bluetooth problems–whether it's iPhone owners looking to pair a novelty handset or a first-time laptop user just looking to turn Bluetooth on. "I cannot use Bluetooth. I don't know what is wrong with my laptop but this problem is frustrating for me," said one user in the TechArena forum. Another user, on Tech Support Forum, wrote: "I KNOW I have bluetooth, I checked BIOS and it says it is enabled… so lost right now, and a touch frustrated."
Bluetooth mysteries appear to fall into several different categories. Some are as simple as not knowing how to turn on a Bluetooth chip in your PC or smartphone. Others include figuring out which software driver to download for your PC, or understanding how to deal with signal drops on a headset. A more problematic situation is when Bluetooth capability breaks down, through no fault of the user.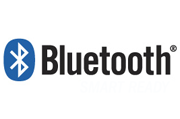 In early 2011, for example, many Windows Phone 7 users started complaining about Bluetooth pairing and audio-quality issues; Microsoft soon said it was investigating the issue. In October, a number of Mac owners complained about Bluetooth pairing problems after upgrading to Mac OS X 10.7.2 Lion. "I am having trouble with my bluetooth mouse after upgrading to 10.7.2," wrote a frustrated Apple forum user going by the aptly chosen online moniker "arrrrrrgh." Others told similar stories of being unable to use Bluetooth. These problems have since been resolved.
How Bluetooth Works
Bluetooth is by far the most popular short-range wireless technology for device-to-device data transfers. And it's everywhere–in smartphones, laptops, cameras, televisions, car dashboards, and home audio systems. You can use it to stream music wirelessly from your PC to a Bluetooth-enabled smartphone or MP3 player. Many people use Bluetooth for hands-free calling, and Bluetooth headphones are also a popular choice for listening to music on the go.
The technology ships in more than 19 million devices every week, according to the Bluetooth Special Interest Group, a trade association dedicated to advancing Bluetooth technology. The Bluetooth SIG has more than 15,000 member companies, including major consumer technology firms such as Apple, Intel, Lenovo, Microsoft, Nokia, and Toshiba.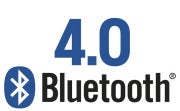 The most recent version of Bluetooth, version 4.0, includes new low-energy protocols for transmitting data from medical devices such as glucose monitors and stethoscopes, and other low-powered gadgets like pedometers and watches. Bluetooth 4.0 also includes the capabilities of its predecessor, 3.0 + HS, which improved Bluetooth's data-transfer capabilities thanks to its ability to pair two devices and then switch large data loads from Bluetooth to the 802.11 wireless standard, the same standard used for Wi-Fi connectivity.
Next: Bluetooth Alternatives; How to Solve Bluetooth Problems
If Not Bluetooth, Then What?
You can find wireless alternatives that offer some of the same functionality as Bluetooth. Instead of a Bluetooth mouse, for example, you could use a mouse that interfaces with a radio frequency transmitter. The downside to this setup is that the RF transmitter takes up one of your computer's USB ports, and the connection requires a clear line of sight to the transmitter.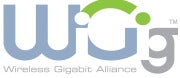 Aside from Bluetooth, several competitors are vying to be a popular wireless specification for consumer devices, such as the Wireless Gigabit (or WiGig) specification and WirelessHD for audio and video. The wireless connectivity technology ANT+ from Alberta, Canada-based Dynastream Innovations competes with Bluetooth 4.0 for wireless low-power devices that transfer small amounts of data; nearly 400 major brands, such as Bosch, Epson, Fitbit, Mobii, and Pioneer, are including ANT+ in their products. The wireless specification ZigBee targets devices similar to those powered by ANT+ and Bluetooth 4.0.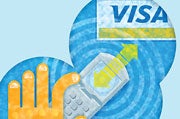 Near-field communication chips also are becoming a popular technology embedded in smartphones for mobile one-tap payments and easy peer-to-peer data transfers of small files and contact data. Google Wallet is one example of a system using NFC.
But perhaps the most talked-about alternative to Bluetooth in recent years is Wi-Fi Direct, a new certified technology from the Wi-Fi Alliance trade group. Wi-Fi Direct aims to make it simple and secure to transfer large amounts of data between two devices without the hassle of connecting each device through a traditional Wi-Fi router.
Wi-Fi Direct promises more than 20 times the range of Bluetooth's typical 30-foot reach (while not common, Bluetooth can be implemented to reach as far as 300 feet). Wi-Fi Direct is also supposed to offer 10 times the speed of Bluetooth transfers, going as high as 250 megabits per second versus Bluetooth's rate of 25 mbps.
Wi-Fi Direct could become even faster as we move into 2013. That's when Wi-Fi Direct is expected to employ the 802.11ac standard currently under development, which promises 1-gigabit-per-second data transfers, according to Kevin Robinson, marketing manager for the Wi-Fi Alliance.
Another handy feature of Wi-Fi Direct: It's backward-compatible, so you need only one device to have Wi-Fi Direct capability. Say you want to send information between an iPod Touch and a Wi-Fi Direct PC. You can still transfer data between the devices even though the phone isn't certified for Wi-Fi Direct. Wi-Fi Direct also uses WPA2 encryption to keep data transfers secure.
The Wi-Fi Alliance started certifying devices to use the technology in 2010. But don't expect to see Wi-Fi Direct supplanting Bluetooth in PCs or headphone-to-smartphone pairings in the near future.
"Wi-Fi Direct is a good technology for peer-to-peer data transfer, but it is not as simple as Bluetooth," says Jagdish Rebello, an analyst and director with market research firm IHS iSuppli. Also, from a cost perspective, says Rebello, Bluetooth is still the cheaper way to go as a low-power way to connect wireless battery-driven devices.
Nevertheless, Wi-Fi Direct could be the next big move in wireless connectivity. Pairing devices using Wi-Fi Direct, the Wi-Fi Alliance's Robinson says, will be as easy as pushing a button or entering a four- or eight-digit PIN.
Wi-Fi Direct can't yet match the ubiquity of Bluetooth. Currently, about 450 Wi-Fi Direct products are available, Robinson says. But Wi-Fi Direct's popularity may grow in the next few years. The Digital Living Network Alliance recently moved to support Wi-Fi Direct interoperability with DLNA-certified devices. And In-Stat, part of the market research firm NPD Group, expects every PC, smartphone, and other consumer electronics device shipping with Wi-Fi chips to include Wi-Fi Direct capability by 2014.
King Bluetooth: How to Solve Its Problems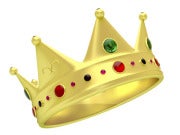 Whether Wi-Fi Direct will be as popular as predicted isn't yet clear, but there's little question that Bluetooth remains the top choice right now for wireless device interconnectivity. That popularity stems in part from widespread industry backing. Also, compared with the alternatives, Bluetooth is a relatively user-friendly application, says Rebello.
Perhaps it's that very simplicity that makes Bluetooth so frustrating when something goes wrong. Unlike other technologies, such as Wi-Fi networking or USB connections that may include buttons, switches, and software settings you can mess around with, Bluetooth is merely on or off–either it works or it doesn't.
That's especially true for Bluetooth headsets, keyboards, and mice. Nevertheless, you can take some measures to fight off the Bluetooth blues. Here are some steps you can try if you're dealing with a Bluetooth problem.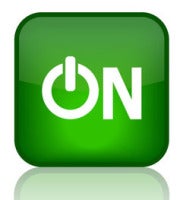 Turn it on: First, make sure that both Bluetooth devices are turned on, with their Bluetooth radios active. That sounds obvious, but it's also very easy to overlook the fact that the little Bluetooth symbol is missing from your smartphone screen.
Enter discoverable mode: For two devices to find each other, at least one has to be in discoverable mode, such as when your iPad searches for a discoverable keyboard. Often, you can fix the problem by turning your discoverable device off and back on again. However, some devices require you to tap or press and hold a button to enter discoverable mode. If you're not sure how discoverable mode works for your gadget, check your device's manual or the manufacturer's website.
Check device profiles: Are your devices a match made in Bluetooth heaven? Just because you have two devices that carry Bluetooth doesn't mean they are designed to work together. Bluetooth devices rely on profiles that tell other gadgets whether they can pair. The best way to figure out if your devices can talk to each other is to think about it logically: A mouse talking to a headset, for example, wouldn't make much sense. Chances are, though, if you think two Bluetooth devices should work together, they probably can.
However, sometimes even what seems like a logical device pairing won't necessarily work. For instance, an iPhone can use Bluetooth to stream audio, set up a local wireless hotspot, and send contact information to your car's dashboard, but you can't perform file transfers over Bluetooth from a PC or Mac to your iOS device. So if two devices won't pair, you may have to check the device manuals or the manufacturer's websites to make sure that your gadgets share a matching profile.
Troubleshoot an unsuccessful pairing: If your device pairing fails, make sure that you entered the correct PIN. Doing so incorrectly often causes problems.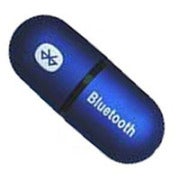 Download a driver: If you have a Bluetooth device that you are trying to pair with your PC, confirm that your computer has the right driver to enable the pairing. Usually you can figure this out by referring to your manufacturer's help site and user forums. The manual for the device you are attempting to pair may also have some advice. And typically the website of your device's manufacturer will have drivers available.
Connect with Ian Paul (@ianpaul) on Twitter and Google+, and with Today@PCWorld on Twitter for the latest tech news and analysis.