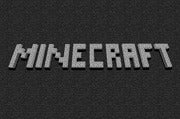 Mojang, the developers behind the indie hit Minecraft, are creating a new original game over one weekend. The challenge started at 10 CET (that's 3am EST), and Mojang has just 60 hours to make a working game in a style and genre chosen by fans in a poll posted on Mojang's blog earlier this week.
The game is being created in partnership with Humble Bundle. Gamers who want to get their hands on Mojang's newest game can go to Humblebundle.com and donate to receive a copy of the new game. Mojang have also promised some interesting unlockable rewards if donations hit certain milestones…
"Notch" already has a history with short game challenges. Late last year for the Ludum Dare 48 hour game compeition, he created Minicraft, a 2D spin on his smash-hit Minecraft. If you want to stay informed on the game's progress Mojang will be streaming live from their offices for the entire 60 hour ordeal over at HumbleBundle's site.
[Mojang]
Like this? You might also enjoy…
Get more GeekTech: Twitter – Facebook – RSS | Tip us off