It's official: Rovio's Angry Birds franchise will soon soar to the heavens for yet another round of revenge role-play.
Angry Birds Space will arrive March 22, and based on Rovio's teaser video, it appears the wrathful fowl will battle their egg-thieving porcine adversaries among the stars–or at least on the Moon.
Rovio's blog promises a major game-related launch is in the works, but is scant on details: "Angry Birds Space is a completely new game with innovative new gameplay, but with some of the familiar Angry Birds elements that fans already know and love–plus some surprises!"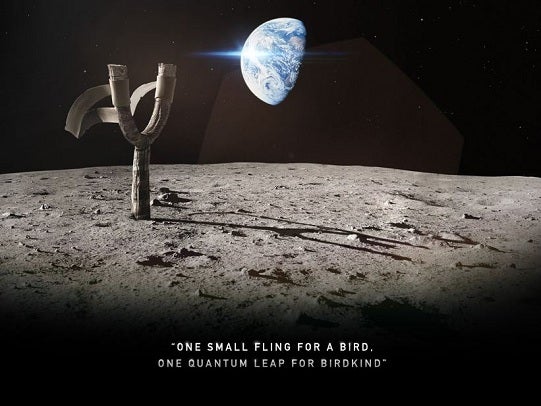 Rovio plans to reveal more details next month. The March 22 unveiling will include simultaneous launches of Angry Bird products in animation, mobile gaming, retail, and publishing, the company says.
Rovio announced in November that "Angry Birds" had surpassed 500 million downloads, an impressive accomplishment for what was already the world's most popular mobile game.
In fact, it's almost impossible to avoid "Angry Birds" at this point. One must wonder what new twists Rovio could add to an outer space-themed version of the game.
Guesses, anyone?