Google's privacy practices are under fire from lawmakers in Washington, civil liberties groups, and the average Joe mobile phone owner — the latest attack is a lawsuit from an Illinois man worried about how his personal information is used — but don't expect the Internet search leader to back down.
Targeted advertising means big bucks for Google, so that means it will continue, perhaps even step up, its efforts to glean data about its users so it can push marketers their way and prompt lots of clicks.
Consider this: Google wants to know what you're doing online so much it will even pay for the information. Google recently started asking people to add a Chrome browser extension that will share their Web-browsing behavior with the company. In exchange, users will receive a $5 Amazon gift card when they sign up and additional $5 gift card values for every three months they continue to share.
You can protect your privacy in four ways.
— You might try a recently released free tool that goes beyond what standard private browsing modes can do. Called Do Not Track Plus, it works with Internet Explorer, Firefox, Chrome, and Safari and supposedly can also increase page load speeds by up to four times.
–And if you're a concerned Safari user, The Wall Street Journal has posted a helpful guide on how to know if you're being tracked, and how to block it.
If none of that works, you could always join the flood of lawsuits.
The latest: Attorneys representing Matthew Soble filed a class action federal suit against Google on Feb. 17 for violating user privacy on Apple's Safari Web browser. The suit says "Google's willful and knowing actions violated" federal wiretapping laws and other computer-related statutes, reports Bloomberg.
Soble's lawsuit, filed in Delaware, comes amid allegations in The Wall Street Journal that Stanford researcher Jonathan Mayer discovered Google and other advertising companies have been using special code that fools Apple's Safari browser on mobile phones and computers into letting them track people's online activity using cookies. Normally, Safari blocks these third-party cookies that are used by most online advertising companies and used almost ubiquitously on websites.
Safari Privacy Breach
Google circumvented the way Safari blocks tracking cookies by placing a hidden web form inside an online ad with a +1 button, similar to Facebook "likes," on it. If someone using Safari clicks on the +1 button, the web form tells Safari that the person completed the form, when in fact she or he had not, thereby allowing Google to install the cookie.
Google says the whole debacle was unintended and it was only trying to provide features that Google users had enabled, such as sending +1s back to their Google+ profiles.
Yet what some are dubbing "Cookiegate" or "Safarigate" is just one more complaint in a pile of security concerns that consumers, privacy groups and lawmakers have raised in the recent, and not so recent, past.
Once the Google-Safari controversy erupted, Congress called on the FTC to investigate.
Consumer privacy advocacy groups also stood up to contest Google's behavior.
The Center for Democracy & Technology said in a statement that Google's workarounds to evade browser privacy settings are unacceptable. The Electronic Frontier Foundation posted an essay that said it's time for the company to admit it can do a better job of respecting user privacy. And the Electronic Privacy Information Center sent a letter to the Federal Trade Commission arguing that Google's Safari snafu violates an order Google is currently under with the FTC in which Google is supposed to be protecting the privacy of its users.
Google's Privacy Practices
EPIC had previously filed suit on February 8 against the FTC to try to force it to stop Google from carrying out planned changes to its privacy policy, another much-disputed issue.
While EPIC has a long history of going toe-to-toe with Google over privacy, the issue has been particularly contentious ever since Google announced last month it would be changing its privacy policy on March 1 and consolidating user data across its products to create a single profile for each user.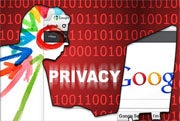 Since then, Google filed a self-assessment compliance report with the FTC explaining how it protects the personal information of Google users.
Once Google's report was made public, EPIC retorted by alleging that Google did not answer many of the questions it was supposed to and it didn't explain to the commission the impact of the changes it will be making to its privacy policy on March 1.
Lawmakers have also repeatedly taken issue with Google.
When Google announced in January it would be consolidating its privacy policies and sharing user data across its products, eight members of the U.S. House of Representatives sent a letter to Google stating that they believed consumers should have the ability to opt out of data collection.
Google responded with a 13-page letter to Congress in which it defended its plans and said users who want their data kept separate from multiple Google services have nothing to fear as long as they take the correct precautions.
And now citizens have a new worry with the Google-Safari controversy.
Google's Next Steps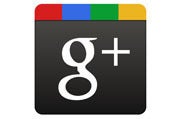 The resistance to Google's recent activities has been intense, but will the company back down?
In addition to all the concerns about privacy, many believe that Google's introduction last month of Search Plus Your World, which incorporates Google+ data with generic search results, degrades the credibility of what has traditionally been considered its core product. Some have even proposed that results from other Google products, such as YouTube, are ranked higher in the company's search algorithm than they should be.
But search isn't really what Google is about these days. It's about social media as tries to take Google+ head-to-head with Facebook. As evidence, look at its efforts to push anyone using Android 4.0 to sign up for a Google+ account.
And advertising is where Google is making big money. So, it's a good bet that's what it will be focused on in the future.
Follow Christina on Twitter and Google+ for even more tech news and commentary and follow Today@PCWorld on Twitter, too.