Chinese handset maker ZTE announced two LTE smartphones on Monday, its first phones running Android 4.0.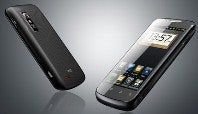 They will be shown at Mobile World Congress in Barcelona next week.
The PF200 has a dual-core 1.5GHz processor; a 4.3-inch, 960- by 540-pixel touchscreen; an 8-megapixel rear-facing camera, and a front-facing camera capable of recording video in 1080p. It can operate on LTE (Long Term Evolution), UMTS (Universal Mobile Telecommunications System) and GSM (Global System for Mobile Communications) networks, and also has Near Field Communications (NFC) capability, allowing it to become a mobile wallet.
The other smartphone, the N910, has a dual-core 1.2 GHz processor and a 4.3-inch touchscreen, although its resolution is lower at 800 by 400 pixels. The handset has a 5-megapixel camera in the rear and a front-facing camera that can record video in 1080p. The phone operates on LTE, CDMA (code division multiple access) and EVDO (Evolution-Data Optimized) networks.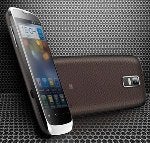 ZTE is still deciding when and where it will launch the phones, although they will go on sale in the coming months, it said.
The Chinese company has said it plans to launch high-end smartphones in the U.S. some time this year as the company works to boost its handset sales and improve its brand recognition.
Along with the two LTE smartphones, ZTE will also unveil other LTE devices including tablet and datacard products at Mobile World Congress.