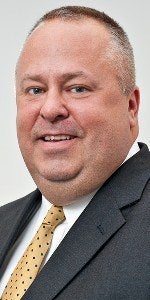 Jon Pedersen joined the social networking and online dating service Snap Interactive late last year as its CFO. He spoke with the IDG News Service about his background in banking and his interest in tech, and the priorities he brings to his new position.
Name: Jon Pedersen Sr.
Age: 41
Time with company: 4 months
Education: Bachelor of Science in Accounting from the University of Connecticut; MBA from Columbia Business School
Company headquarters: New York City
Revenue: About $20 million (annualized based on 2011 third-quarter revenue)
Number of countries: Worldwide sales but physical presence only in U.S.
Number of employees total: About 35
CFO's areas of responsibility: All financial, investor and management reporting functions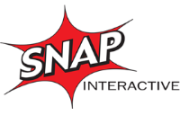 About the company: Snap Interactive provides online dating and social networking applications for social networking websites and mobile platforms. Its flagship brand, AreYouInterested.com, is one of the largest social dating applications on the Internet.
1. Where did you start in finance and what experiences led you to the job you have today?
I started my career as an accountant with Price Waterhouse LLP in Stamford, Connecticut. The lure of Wall Street was powerful and after two years with Price Waterhouse, I spent ten years in banking (split between Goldman Sachs and WestLB) where the main lesson I learned is high-level financial professionals need to be skilled in both the technical accounting and broader finance aspects of the businesses they run. As I progressed through my career and gained increased responsibility, the operational finance challenges I faced were often more critical than what I saw on the accounting side, even though my experience was primarily in accounting / controlling. Ultimately, at the CFO level you need to be conversant in accounting, finance and operations.
2. Who was an influential boss for you and what lessons did they teach you about management and leadership?
I've been fortunate to work for some very talented people during the course of my career, and because I've worked at a diverse set of companies, each experience was vastly different. But I'd like to single out Steve Macri, whom I worked for at Warner Music Group. I worked for Steve at Price Waterhouse and he brought me to WMG in 2005 to serve as his number two. Over the six years we worked together, I learned a great deal about how to manage and lead large and diverse groups of people over multiple geographies, but most importantly I learned how to manage up, which is a critical skill at the senior management level.
3. What are the biggest challenges facing CFOs today?
In my mind, one of the biggest challenges of a CFO is dealing with internal versus external priorities. The street is often impatient and there are times when the investing community has a different set of priorities than management. Communication strategy is critical. In a complicated business environment and "sound bite" world, having a proper and coordinated IR / PR strategy is key to getting your message across and ensuring that the investment community, as well as the media, understands your business / goals / metrics and the external factors that will positively or negatively impact your financials.
4. What is a good day at work like for you?
A good day for me is a busy day. I love to be in the mix, solving problems and adding value.
5. How would you characterize your management style?
For the most part, I'm focused more on results and less on process. I try not to be prescriptive with my team. I find that people come to an organization with a diverse set of skills, capabilities and perspectives and I do my best to foster creativity and growth within my team. I find that if you tell people how to do things, it is difficult for them to develop a robust problem-solving skill set.
6. What strengths and qualities do you look for in job candidates?
I try to keep it simple. Smart, motivated people can learn what they need in order to be successful. Unless I have a very specific need that requires a particular skill set, I prefer an "athlete" that can be stretched in a number of different directions. In addition, I pay a lot of attention to background. If someone has been successful in a high-quality organization with a good reputation, that says a lot.
7. What are some of your favorite interview questions or techniques to elicit information to determine whether a candidate will be successful at your company? What sort of answers send up red flags for you and make you think a job candidate wouldn't be a good fit?
I tend not to be formulaic in how I interview candidates. I really want to know what's on their mind and why they are interested in a particular opportunity. Unlike many interviewers, I spend a good deal of time talking about my background, how I got to where I am, and the current state of the organization prior to getting into the Q&A portion of the interview. Then I leave it fairly open-ended. The two key pieces of information that I feel I need is why a candidate wants to leave their current employer and why a candidate wants to join my organization. If the screening process is done properly, I shouldn't be sitting across the table from anyone that isn't qualified for a particular position. At that point, it is all about fit assessment.
8. What is it about your current job, at this particular company, that sets it apart from other chief finance positions?
I think that CFO jobs are each unique in their own way, and very dependent on where a particular business is in its life cycle, how it is perceived in the market place and the capital structure it is operating under. As a CFO, you need to react to the situation that you are in, and work with senior management to build a plan that is accretive to both the organization and the shareholders.
Working at an early stage growth company is very different from working at a large, established company. As Snap's first CFO, I'm in a unique position to get involved in all aspects of a growing and successful company. I have a tremendous opportunity to add value and bring new perspective to an organization that is striving to get to the next level.
9. What do you do to unwind from a hectic day?
Spend time with my family, enjoy a great meal, or catch the UConn Huskies or the Green Bay Packers in action.
10. If you weren't doing this job, what would you be doing?
I come from a long line of educators, and I've often thought about getting involved in higher education as my career winds down. A mix of teaching and philanthropy would probably keep me busy enough. I've been fortunate to enjoy the fruits of a successful career in business. I'd like to spend the latter part of my working years giving back if I can.