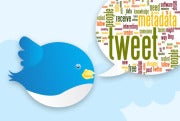 Twitter has signed a deal with Russian search engine Yandex, an agreement that will let Yandex show new tweets in its search results almost instantly.
The agreement that the two companies signed is similar to one that Twitter already has with Microsoft's search engine Bing.
"We wanted to make sure that Twitter content can be where Twitter users are already going," Twitter's director of business development, April Underwood, told Reuters. "Discovery through search is so important."
The deal will let Yandex access Twitter's full feed of public tweets and therefore display new tweets almost as soon as they happen. Yandex will also have a dedicated Twitter search engine at twitter.yandex.ru, where it will showcase messages posted in Russian, Ukrainian, Belarusian, and Kazakh, according to TheNextWeb. This section will also showcase top tweets in languages other than those four.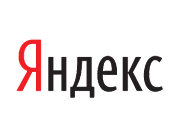 Yandex, which has been called the "Russian Google," will have real-time Twitter search — something Google used to have, until it shut down the service in July 2011 after its agreement with Twitter expired. At the time, Google said it would be restoring the service once it figured out how to incorporate Google+ status updates.
When asked about a potential future partnership with Google, Underwood told Reuters that "anything's possible, but there's not really an update to provide there at this time."
Twitter and Yandex did not reveal the financial details of the agreement, but it's been reported that Microsoft paid around $30 million for its deal with Twitter.