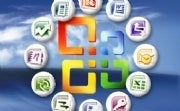 Microsoft could be weeks away from releasing a version of Office for the iPad including apps for Word, Excel, and PowerPoint. The purported iOS apps would have the ability to edit a file locally on your tablet or edit an online document from, presumably, SkyDrive, Microsoft's online file storage service. Rumblings about Microsoft producing an iPad version of its famous productivity suite have been circulating for months.
But The Daily claimed it recently saw Office for iPad and had some hands-on time with a working prototype. The online newspaper even managed to take a photograph of the suite's start screen that includes options for creating Excel, Word, and PowerPoint documents. Other popular Office programs such as Outlook don't appear to be part of Microsoft's plan for the iPad. The report did not mention any details about pricing or a specific release date other than to guess that the apps would be coming out in the next few weeks.
A long time coming
Shortly after the iPad's debut in 2010, users have been clamoring for Microsoft to port its Office suite to Apple's tablet. Despite the iPad's initial reputation as a device for consuming video, games, e-books and other content, professionals are turning to the iPad to get their work done. Apple has always tried to sell the iPad as an ideal tool for hospitals and educators, but the iPad has also gained a following as an essential work tool among journalists, software developers and small business owners, some of whom have given up their laptops in favor of the iPad.
Microsoft, however, has been slow to release Office onto new platforms that aren't Windows or the Mac. The company in 2010 released a Web-based version of Office to compete with Google Docs, but iPad users are restricted to either viewing documents online or downloading copies to their device. Instead of using Microsoft software to open files formatted for Excel, PowerPoint and Word, iPad users have had to look for Office alternatives such as Documents To Go, Office² HD, Quickoffice Pro HD, and Apple's iWork Suite. Companies such as Citrix and OnLive have brought Office to the iPad, but only through virtualized remote Windows 7 desktops.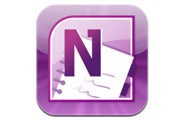 But Microsoft appears to be slowly bringing native versions of its services to Apple's platform. The company debuted its first iOS Office app, the note taking program OneNote, on the iPad in December along with another iOS app for SkyDrive access.
Microsoft is also expected to include Office 15 apps built in with touch-centric Windows ARM tablets due out later in 2012 or early 2013. So porting touch-based versions of Office to the iPad wouldn't be too much of a stretch for the company.
Even though there's no word on a release date, The Daily claims Microsoft is close to submitting Office for iPad to Apple for App Store approval.
Connect withIan Paul(@ianpaul) onTwitter and Google+,and with Today@PCWorld on Twitter for the latest tech news andanalysis.