It's long been known that Canonical has set its sights on mobile devices as the next destination for its popular Ubuntu Linux operating system, and on Tuesday the company took the next big step in that direction by announcing Ubuntu for Android.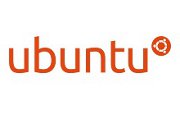 Designed to coexist with Android on users' multicore smartphones, the new version of Ubuntu is designed to launch the full Ubuntu desktop when the phone is docked with a keyboard and monitor. The rest of the time, the phone runs Android as usual.
All data and services are shared between the Ubuntu and Android environments, so Android data and applications such as contacts, telephony, and SMS/MMS messaging are accessible from the Ubuntu interface.
"The desktop is the killer app for quad-core phones in 2012," said Canonical founder Mark Shuttleworth in the Canonical announcement. "Ubuntu for Android transforms your high-end phone into your productive desktop, whenever you need it."
I had a chance to speak with Canonical CEO Jane Silber on Monday about the new Ubuntu flavor, which will be demonstrated at Mobile World Congress in Barcelona next week. Here are some of the highlights of what she told me.
A Boon for Business Users
"This is not an Ubuntu app on an Android phone," Silber began.
Rather, it's a way to have the full Android experience when you use your device as a phone and the full Ubuntu experience when it's docked, complete with the full suite of productivity apps and tools from the desktop, she said.
Business users, in fact, are among those Canonical expects to benefit most from Ubuntu for Android, Silber told me.
'A Full Desktop and Phone in One'
"Android provides a great phone experience–it's designed for that," she explained. However, "it doesn't necessarily scale well to the desktop environment, where you interact with something like the mouse as opposed to your finger."
Not only that, but given the burden increasingly placed on enterprise IT departments by the ever-growing numbers of devices they must support, Ubuntu for Android effectively reduces the number of devices required for mobile workers to be productive.
Workers "can be on the road with a full desktop and phone in one, without needing to bring a laptop," Silber explained.
Consumers, meanwhile, will benefit from the close integration between desktop and phone, she added, with contacts, photos, videos, and other files accessible from both sides. "It's a context shift to have to move to another device," she explained. "To have that integrated into your general flow I think is a really compelling experience."
'We're Ready to Go'
Canonical's demonstrations of Ubuntu for Android at Mobile World Congress next week will be based on Ubuntu 11.10, or "Oneiric Ocelot," but Silber said she expects the forthcoming version 12.04, or "Precise Pangolin"–due in April–will more likely provide the foundation for the software that's ultimately released.
Ubuntu for Android will come preloaded on smartphones, but Silber declined to mention any manufacturer partner names or a specific timetable for the release of such devices.
"It really depends on them," she said. "We're ready to go."
'Ubuntu Remains Free'
Also from Canonical, of course, we've just recently seen the debut of a version of the free and open source Ubuntu Linux tailored for businesses as well as one for TVs. A tablet version is expected too.
Silber didn't have any news to share on the tablet side this week, but she said that Canonical's ultimate goal for Ubuntu is to deliver a "compelling and consistent" user experience across form factors, extending naturally from its desktop roots.
"We think Ubuntu continues to be the best alternative for manufacturers worried about vendor lock-in," she told me. "Canonical's business model is, Ubuntu remains free, and we provide services to users and industry."
As a longtime Ubuntu fan, I have to admit I'm especially excited by the prospect of having my Ubuntu desktop available on my phone, wherever I go. How about you? Is this something you think will be useful?