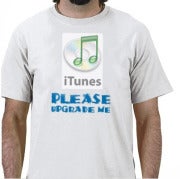 I don't know about you, but the iTunes Store is feeling a bit staid lately, especially considering the competition that's been ramping up since Apple's last update to the store three years ago. No one, but Apple, knows when the next iTunes Store update will be rolled out for sure. But grumblings of an overhaul have started over at the site 9 to 5 Mac. It is reporting Apple will revamp the iTunes and App Stores later this year.
My fingers are crossed 9 to 5 Mac is right. There are a handful of issues Apple should and needs to address if it's planning on updating the Apple Store. Here is my short list: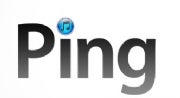 Ping Integration with Facebook
In case you forgot, Ping is Apple's "social network" that allows iTunes users to post and comment about multimedia purchased through Apple. Launched in 2010, the reception would have been a lot stronger if the iTunes-based system allowed users to connect to Facebook… which was the original intention.
PCWorld reported that the deal fell apart, likely at the last minute. Apple said that Facebook's deal demands were too high. Facebook said that the push of traffic would wreck havoc on its servers.
Two years later, Facebook is obviously doing well, with 850 million users and the recent IPO, but the server excuse doesn't seem to cut it anymore: Tumblr and Twitter are bringing it more traffic than an iTunes-centric social network likely would.
Ping, on the other hand, seems more lost than ever without Facebook integration. Consider Soundtracking, IntoNow, and the dozens of multimedia viewing/listening apps that essentially do what Apple envisioned in 2010. If Apple wants Ping to survive, the company should come to Facebook hat in hand.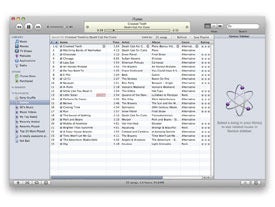 Better Scrolling Tabs
The current iTunes Store has a billboard-style front page cycling between a dozen promoted items. We assume that Apple was trying to highlight as many music, movies, and apps as possible by cycling content, but the result is both confusing and frustrating.
The main billboard highlights an item for about five seconds, then that item goes away into the ether until it cycles through again – with twelve items total, you can do the math to see how long it takes for the item to come back. You can click on small arrows to speed up the process, but the arrows are right on top of the items themselves, making it too easy to click on the wrong thing.
Apple may believe that making the user wait for his or her desired item to appear again forces the user to see and, perhaps, buy other products, but it doesn't. Personally, there have been countless times where I've just looked in another section of iTunes or, worse, closed iTunes altogether rather than waiting, and, by the time I come back to the front page, I probably would have forgotten the item I actually wanted. In short, it is a lost sale.
Apple should either create a clearer system to cycle through the items or scrap the billboard approach altogether.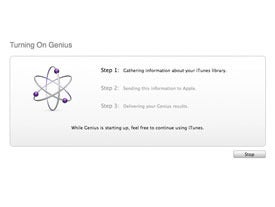 Highlight Genius/Previous Purchases Picks
Apple launched a great service with Genius, the Pandora-like option to create a mixtape based on one song. Apple also has years of purchasing patterns for iTunes Store users.
The question is, why are Genius based lost on the iTunes Store front page, next to the bargain albums and the free content? And the previous purchase suggestions aren't on the front page at all.
Apple should balance its billboard item choices with real research based on the user. If you purchased the latest Kanye West rap album, you probably aren't going to immediately click on that Taylor Swift country promotion. It's the same that if you bought BBC's popular revamp of Sherlock Holmes, you would be interested in BBC's Agatha Christie shows.
Eclectic tastes are the norm today, but those eclectic tastes obviously aren't reflected in Apple's ham-fisted push for whatever pop princess or big budget picture it highlights in everyone's iTunes store. It's unclear if companies pay to get a billboard spot, but Apple can even appease them by explaining that the audiences it shows the billboard is more targeted than ever. And, as a consumer, we would actually find more interesting things in the store – and buy more, too.