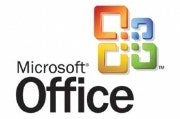 Microsoft now denies it will release Microsoft Office for the Apple iPad, despite a recent screenshot and report from The Daily.
A Microsoft spokesperson told the New York Times: "The Daily story is based on inaccurate rumors and speculation. We have no further comment." She added that an image with The Daily's article depicting an Office product for iPad was "… not Microsoft's software," she said.
As PC World's Ian Paul notes, Microsoft has been slow to release the Word, Excel, and PowerPoint suite on non-Windows platforms. Based on comments, our readers would love to get Office on the iPad, but there are a couple reasons why we should chalk this situation up to wishful thinking.
Microsoft Office: An Incentive to Buy Windows 8 Tablets
Keeping Microsoft Office on Windows-based tablets could push PC loyalists and even current Apple iPad users to switch when mobile Windows 8 arrives–probably later this year. Apple's Pages, Keynote, and Numbers software programs for the iPad do a fair job of imitating Word, PowerPoint, and Excel, but the software is not perfectly compatible with Windows-based technology.
Microsoft surely knows that it has an uphill battle against Apple, which has sold 55 million iPads in just less than two years. Microsoft will need every advantage possible to win or even viably compete in the tablet wars.
Keeping Microsoft Office on non-Apple platforms wouldn't require much restraint, either: Several experts expect Microsoft to reveal the Windows 8 beta next week at the Mobile World Congress in Barcelona, Spain. The iPad has been out for nearly two years. So the question is: Why should Microsoft release Office for iPad now?
Not Much Money in the Venture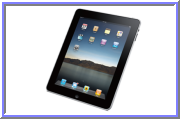 If Microsoft did release Office on the iPad, it probably should expect to lose money for little gain. The problem isn't that people won't pay for it, but that iPad users are used to paying much, much less for similar software.
Take QuickOffice Pro HD, a favorite third-party iPad app that is even more compatible with Office products than Apple's own Office clones. It not only has been out since the iPad's 2010 launch, but it cost only $24.99. Apple's Pages, Keynote, and Numbers cost $9.99 each. Microsoft Office for the PC starts at $119.99 and can cost almost $500 for use on two PCs for the Profession version.
The competitive pricing puts Microsoft between two uncomfortable realities: Price it more than $30 and even die-hard Office users will think twice about purchasing.
However, price it below $25 and Microsoft loses more money than it would gain in expanding the Microsoft Office user base. Consider that someone could be purchasing Office on the iPad they already own for, say, $20 as opposed to spending $600 for a Microsoft-based tablet and then purchasing Office.
Being able to use Microsoft Office on the iPad would be great, but the timing is awful and the numbers just don't add up.