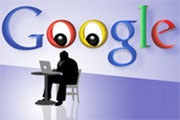 The Electronic Frontier Foundation is recommending that privacy conscious users delete their Google Web history before the search giant's new unified privacy policy kicks in. Google Web history is Google's online log of all your search activity, and some browsing history.
Starting March 1, Google's new privacy policy will bring together 60 disparate privacy documents into one umbrella policy. After that time you will be treated as one single user across almost all Google products. The company, as a result, will be able to deliver all kinds of new levels of personalization such as location-based schedule reminders and better targeted ads. But privacy advocates are concerned that Google's new policy will give users less control over their data.
If you don't want Google tracking your searches, here's what you need to know.
What is Google Web history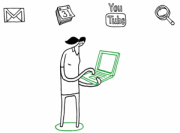 When you are signed in to your Google account, the search giant keeps a log of all your searches and any websites you visit when you click on a search result. If you use Google's browser toolbar for Firefox, you can also choose to have every website you visited logged by Google similar to how your browser keeps track of your browsing history. Web history is enabled by default for all Google users.
The company says enabling Web history allows Google to use your data to offer more relevant and personalized search results (such as the new feature that integrates Google+ data into your searches), filtered results based on your Web history, and personalized predictions in Google's autocomplete feature. Search data also helps Google deliver personalized advertising.
Starting March 1, your search data could be collated with other data Google has about you such as your YouTube viewing history. Google points to several benefits of bringing together your data into one database. Google could, for example, know you are a cooking fan based on your search results and then recommend cooking videos to you when you visit YouTube.
But the concern, according to the Electronic Frontier Foundation, is that your search results could reveal a lot of identifying information about you such as your location, sexual orientation, age, interests, religion and health concerns. Some people may want to keep that information as private as possible and not share it with Google.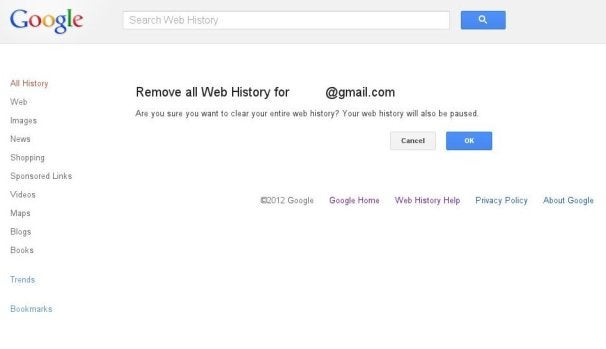 If you are concerned about Google tracking you through your search habits, it is pretty straightforward to turn it off. First, go to google.com/history and log in with your Google account. At the top of the page, hit the "Remove all Web History" button, and then hit OK on the next page asking you to confirm. Removing your Web history will also stop further Google tracking, but you can re-enable it at any time if you want.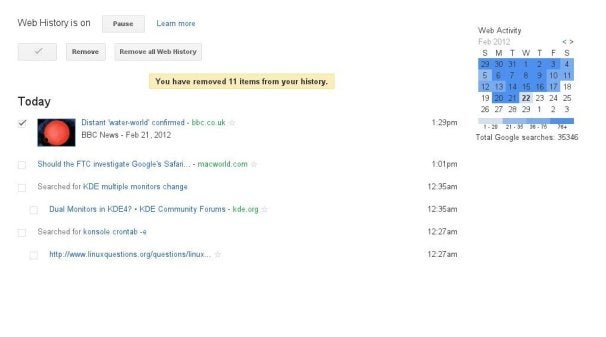 You will also have to clear out your browser's cookies to purge Google's tracking cookies from your browser. If you have more than one Google Account, you will have to follow the same steps listed above for each account and clear your cookies from every browser you use frequently.
If you don't mind keeping your Web history available to Google, you are also free to delete individual items from your Google Web history. Just click the checkmark next to any of your search or Web history items and then click "Remove" at the top of the page.
Connect with Ian Paul (@ianpaul) on Twitter and Google+, and with Today@PCWorld on Twitter for the latest tech news and analysis.